Trinity Sunday
Romans 8:12-17
Therefore, brothers and sisters, we have an obligation—but it is not to the flesh, to live according to it. For if you live according to the flesh, you will die; but if by the Spirit you put to death the misdeeds of the body, you will live.
For those who are led by the Spirit of God are the children of God. The Spirit you received does not make you slaves, so that you live in fear again; rather, the Spirit you received brought about your adoption to sonship. And by him we cry, "Abba, Father." The Spirit himself testifies with our spirit that we are God's children. Now if we are children, then we are heirs—heirs of God and co-heirs with Christ, if indeed we share in his sufferings in order that we may also share in his glory.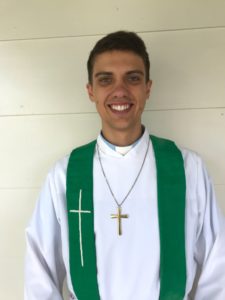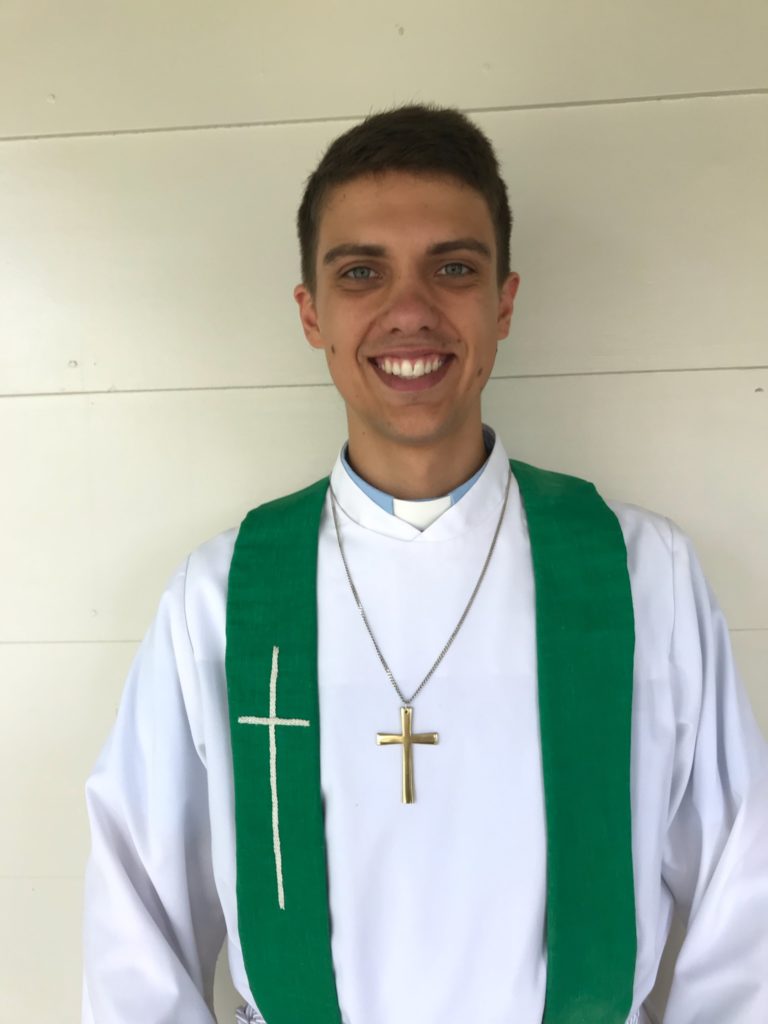 Family is a very important thing for us. We want to belong, indeed we need to; and if we don't have anyone we hurt. Many of us have moved away from family to be here, or family has moved away from us, but we still have those connections, they're not gone and they are still very important. These family connections are very important, but there are still people who are cutt off from their families, even from birth. They become lost until a time when they are accepted into a different family, until they are adopted. But even then their ties to there first family are strong and later in life many try to find the people who gave birth to them, and some even reject that family that adopted them, chose them and nurtured them when their biological parents couldn't. Many children are taken away from their first family because it is dangerous for them, maybe there is physical violence, drug abuse, a lack of care for the child, or maybe even the parents just don't have the ability or resources to support the child. Many children then are adopted into a family that is safer for them, where they do not need to grow up in fear and instead they grow up well supported and accept their new family and live good, healthy lives. But for others it doesn't work that way.
Now, why have I spoken about these complicated situations? Because you and I are adopted. We have been adopted by God, who is now our heavenly Father, through the Holy Spirit and now we are family, brothers and sisters with Jesus Christ. Now I think there are differences between Christian adoption and what I was talking about before, but there are enough similarities for some helpful analogies. We have been born into a sinful and suffering world, a sinful family if you will (Psalm 51:5; John 1:10-12; Romans 3:10-18) and we have been adopted into a new family and our sin has been taken away and replaced with the things of God. But still we are tempted to go back to our previous lives, to again become slaves to sin and fear. The similarities break down here because no family here on earth, no family of this world, is perfectly good and caring; and also God can do good through even the worst parents, even if it is just the gift of life which by itself is worth of honour and respect.
However, for us our first family is of this world, is sinful and corrupt, sick and turned in on itself. That is how the world teaches us to live, but that life leads only to death. Unlike our biological parents, whom we are in debt to and God Himself tells us to respect, unlike them we are not in debt to this world, we do not need to live to make amends, we do not need to live according to this sick world, if you do God tells us through Paul, you are about to die (verse 13). Those who try to live according to this world, to climb the corporate ladder, to become a respected individual, to have fun at any expense, to get rich, to follow their own sinful desires, those who live like this are about to die. Our first family cannot give us life as The Triune God can, it cannot give us lasting peace, joy or life. The promises of this world we are born in turn out to be lies.
But brothers and sisters, whose promises do you believe? Are you trying to find that first family again? To be enslaved to the world and your desires in fear? Or have you heard that promise of God, 'You are my child', 'you have received the spirit of adoption and call God Almighty dad', 'you are inheritors with Jesus'?
You have been joined to Jesus Christ in baptism and so in Him you are all sons, or children and heirs, of God (Galatians 3:26-27). Because you are children of God, He sent the Spirit of His Son into your hearts and now we call Him Father (Galatians 4:4-7). You are part of a new family, you have been adopted. In Christ you call The Almighty God, Creator of all, Father by the power and gift of the Holy Spirit. We pray with Jesus, 'Our Father in Heaven' (Matthew 6:9).
So you are a member together with all of us, of a new family, a holy and just family, a family different from the family of this world. That family lies saying, 'it's all good/fine, it's just the way things are, you need to do good and then good will happen for you', leading you into sin, 'if it doesn't hurt anyone else, you deserve it or they deserve it, you're just gonna screw up anyway', and can only promise you suffering and turmoil underneath that veil of happiness and peace, one just needs to go to a non-Christian funeral. And that is where that family takes you, to death. So why would you reject your new family in Jesus and go back to your sinful ways? Why do you return to that slavery under fear, like a dog to vomit? Why turn away from the peace and love of God and His Spirit and live again in disobedience, darkness and death?
We struggle here in our lives, because sin still lives in this body and just like Paul tells us earlier, it feels like we are at war with ourselves (Romans 7:15-25). We try to change ourselves, to be holy as our heavenly Father is, to truly act as part of His family. We try to put to death our sinful self, the old Adam. And we suffer because of this war within us. Sometimes our old self gets the upper hand, and sometimes we truly do rely on the Holy Spirit, but we surely need help. Paul in the next paragraph writes that we are groaning with all creation in pain like childbirth, waiting eagerly for adoption as sons, the redemption of our bodies (Romans 8:22-23). We are God's children, He has promised us this and He keeps His promises, but we are also waiting for the time when it is obvious, waiting for our hope to be fulfilled. When Christ comes again in glory, we will share in that glory; but today we are sharing in His earthly suffering.
You are a child of God, taken from this world of death, slavery and fear. We have God's promises and even heavenly blessings in this life, peace and joy, certainly the great love of God. You know where you are headed, to be with Jesus and your Father and the Spirit and all the saints throughout all time. But now, here you suffer, The Holy Spirit beside you, Jesus who has gone before you and your Heavenly Father who loves and cares for you, sustaining you through all things.
The peace of God which passes all our understanding guard your hearts and minds in Jesus Christ, The Holy Spirit, and our Father in Heaven, The Triune God now and forever. Amen.