Matthew 16:24
Then Jesus said to His disciples, 'if anyone desires to come behind me, let him deny himself and raise his cross and follow me.
            This is a bold statement, just think about it for a moment. Do you consider yourself a Christian, a follower of Christ? We just confessed who He is in the words of the Apostle's Creed,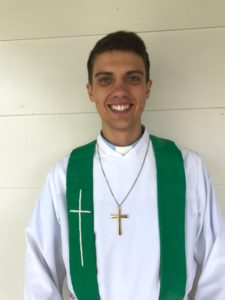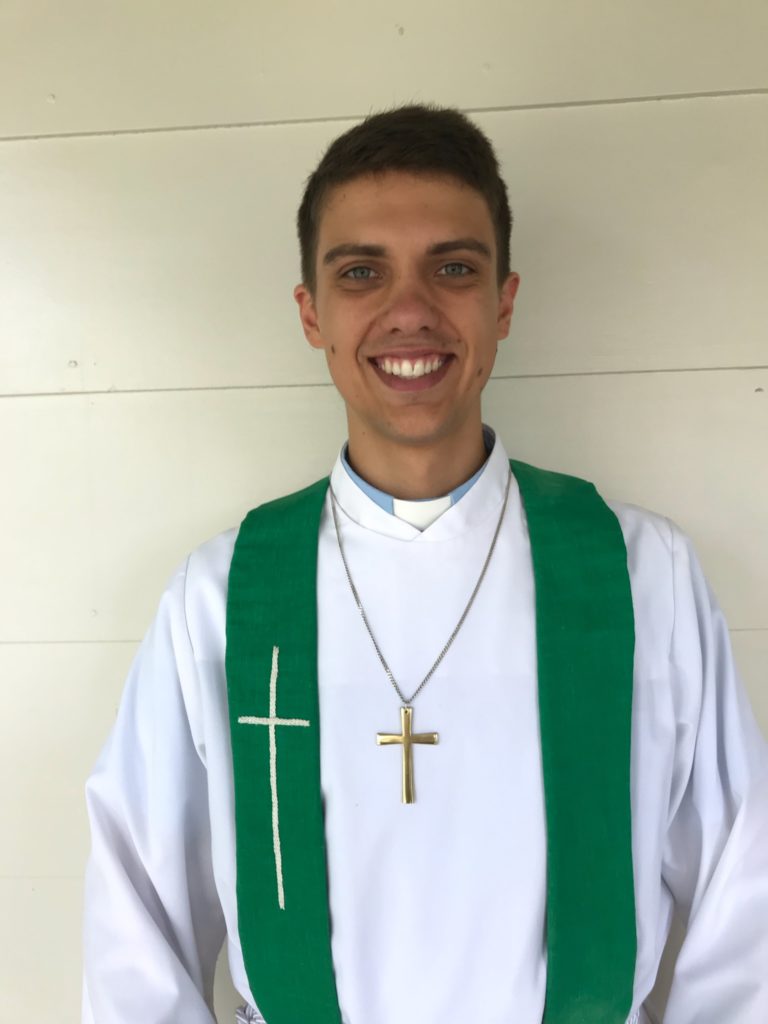 Lord and saviour of the world. Do you want to follow Him? And think about your life. Have you denied yourself for His sake? Have you taken up your cross, your shame-filled execution? Do you follow Him?
            Remember just a few moments before, we heard last week Peter confess Jesus is the 'Christ, the Son of the living God!' 'Blessed are you Simon son of Jonah, my Father has revealed this to you; you are now Peter and on this rock I will build my church.' (Matthew 16:16-18). Just after this Jesus explains He will suffer, die and then rise from the dead; and what does faithful Peter do? He has just confessed who Jesus truly is, just as we have in the creed. Now what does he do? 'Nah, come Jesus, that's not what's gonna happen.' Peter knew just like we do that Jesus had come to save the world, to destroy death, not to be defeated. This giant of our faith, Peter, the rock, after just making the great, wonderful confession, tells Jesus, he knows a better way. And of course, even today, you and I know better than Jesus about the way things should be done; don't we?
            'Get behind me satan/enemy! You do not have in mind the things of God, but the things of men!' When we go our own way, this is what Christ says to you, 'Get behind me'. This is why in baptism we reject the devil and all his works and all his ways, and why we are called to return to our baptism everyday, to live out our confession and life by Jesus. To fail in this is to fail to be who we are in Jesus, it is to sin. God has promised, you have been made anew in Jesus, your sins forgiven, God loves you His child, life everlasting with peace, joy and love. This is who you are, who you are called to be; your foundation is Christ, this confession that the church, God's called out people, is built upon. Sure, in this crazy world we might not know what's happening next or where we're going, yet we do know who we are, and whose we are. Admit when you stuff up, confess your sin, submit to Jesus words of forgiveness and everlasting life, and know that, through all this confusion and suffering, at the end we will follow Christ to live together forever in the New Creation (Matthew 26:28; John 6:68; Revelation 21:1).
            So now get behind Jesus. Just like Peter did, take up your cross and follow Him. Perhaps it's not the literal cross that Peter bore, being crucified upside-down; perhaps not even the execution of Paul who was beheaded beside him; but remember your death. In Christ, by your baptism, you have died to sin, you are dead to this world; Paul told us weeks ago, in baptism you are dead to sin and alive to God in Christ Jesus (Romans 6:11). Take up this truth everyday. Jesus said, those who loose their soul for Christ's sake will find it. And Paul again, 'it is no longer I who live, but Christ who lives in me' (Galatians 2:20). Do you follow Jesus? Every morning, do you remember your baptism, your confession of who Christ is and His promise of who you are? Do you live for Christ, in love toward each other, in honesty and mercy for the benefit of those God has placed in your lives? Do you get in behind Jesus?
            If, like Peter, you fail; remember, like Peter, to deny your pride and sin, to take up your baptism and follow Jesus. To live in Him, receiving His love and devotion, His promises of forgiveness and newness of life, let yourself, your evil, be overcome by His goodness (Romans 12:21).
            And the peace of God which surpasses all understanding guard your hearts and minds in Christ Jesus, now and to life everlasting. Amen.
Joseph Graham.