Luke 4:18, 19
"The Spirit of the Lord is on me, because he has anointed me to proclaim good news to the poor.
He has sent me to proclaim freedom for the prisoners and recovery of sight for the blind, to set the oppressed free, to proclaim the year of the Lord's favour."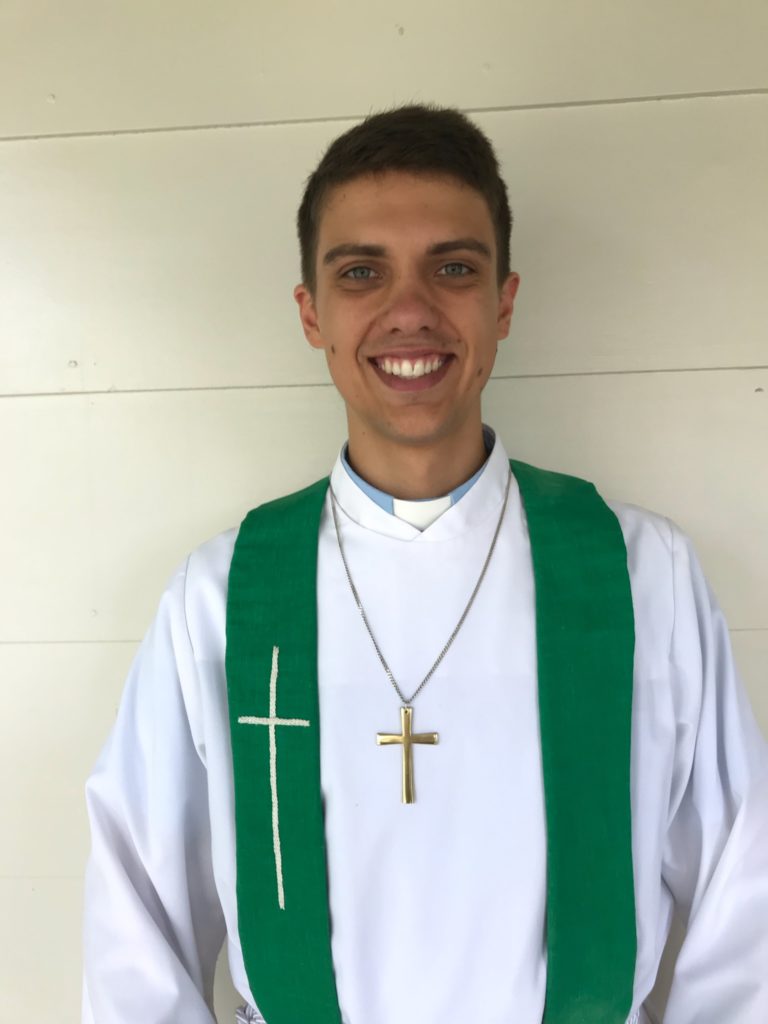 Have you ever had to explain something complicated to anyone? Or had something complicated explained to you? Imagine a 12yr old explaining how to use the internet on a smart phone to their 80yr old grandparent who hadn't even used a computer in their whole life. If the kid just told their grandparent everything all together at one time, I doubt anyone would understand or be fully understood. Rather it's better to tell things one at a time, step by step, even walking the other person through it slowly. Fortunately this is exactly how the gospel accounts are written, slowly and progressively explaining to us again and again who Jesus is, coming back to the point again and again in different ways. At Epiphany you heard that Jesus is to be king of all people, two weeks ago, we heard Jesus is certainly God's Son and you are too, in Him, then last week we spoke of Jesus showing His power and bringing joy, now again He reveals something about Himself. He reveals what He will do.
On the topic of revealing, I have to say that we only heard half the story today with the second half up for next week. So I'll quickly summarise, the people of Jesus' hometown were first amazed. Then, after Jesus says a prophet isn't accepted in his own town, His hometown people try to kill Him, but He gets away. A bit of an odd response to God's revelation of truth maybe, but nevertheless.
And what is that truth? That He fulfils the promise of God through Isaiah, that one will be appointed by God to bring pardon, freedom and sight to the poor, broken and blind, and will send them out proclaiming the year of God's favour and acceptance. Good news to the poor and freedom for all people as you read more of the prophecy in Isaiah 61. The revelation of the good news of Christ. But what is He actually saying, and who are the poor, captives, blind and crushed? And what is this acceptance of God in this new year?
Is He talking about you? Are you poor? Well, not when comparing your wealth to many around this world. Are you captive? This doesn't look like the pictures I've seen of prisons or POW camps. Are you blind? I hope your eyes work, because most of you still drive! Are you crushed? Crushed by what? In this country, in this town, you are relatively rich, free and safe, so why do you care about Jesus, this teller of Good news to the poor? The ancient Israelites rejected Jesus, partly as He didn't fit the earthly, warrior king they were waiting for. They expected help to maim and kill and further themselves in this world. God told the Israelites before they came out of the desert to be aware because when they live in the land of milk and honey they might forget what God has done and ignore Him (Deuteronomy 8:11-19). So, the Jews tried to kill Jesus when they heard His Word, how do you react?
Does it matter to you, or are you thinking about what you've got to do this arvo? Is the dullness of the preaching pushing you away from the wonder of God's gifts to you? Does living this life of luxury, with food, drink and clothes a plenty, or even this dull day to day living help you forget the gravity, the importance of what Jesus does for you and not just you but every single person. Do you always remember the grace, hope and love you have in Jesus Christ, every day, or are you crushed by the worries of this world? Are you poor in spirit and conviction? Are you blind to the truth Christ reveals? Are you trapped by the evil of this world, the temptations of the devil and even your own sinful desires?
The truth of Jesus is that in this world, yes you are; but Jesus comes to save you, to free you from your sin, to forgive and pardon you, to bring you true light, to reveal the truth of your need and your salvation. And with the words of Nehemiah (8:10) "Go and enjoy choice food and sweet drinks, and send some to those who have nothing prepared. This day is holy to our Lord. Do not grieve, for the joy of the Lord is your strength." This day you've heard again the wonders of the time of acceptance of you by God. Don't forget what Christ has done for you, He loves you. Don't forget that you can rely on Him for help in your struggles with sin and evil. Don't forget that in Him you are forgiven, a beloved child of God. Don't forget that with Jesus you have joy. Don't forget to allow some time to explain or understand things, repetition does help remembering. And don't forget that because of the cross you will be free.
And the peace of God which passes all understanding guard your hearts and minds in Christ Jesus. Amen.
Pastor Joseph Graham.