John 17:14-18
I have given them your word, and the world has hated them because they are not of the world, just as I am not of the world. I do not ask that you take them out of the world, but that you keep them from the evil one.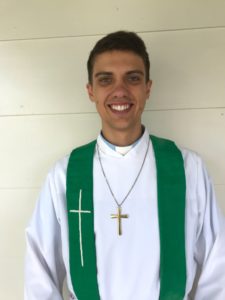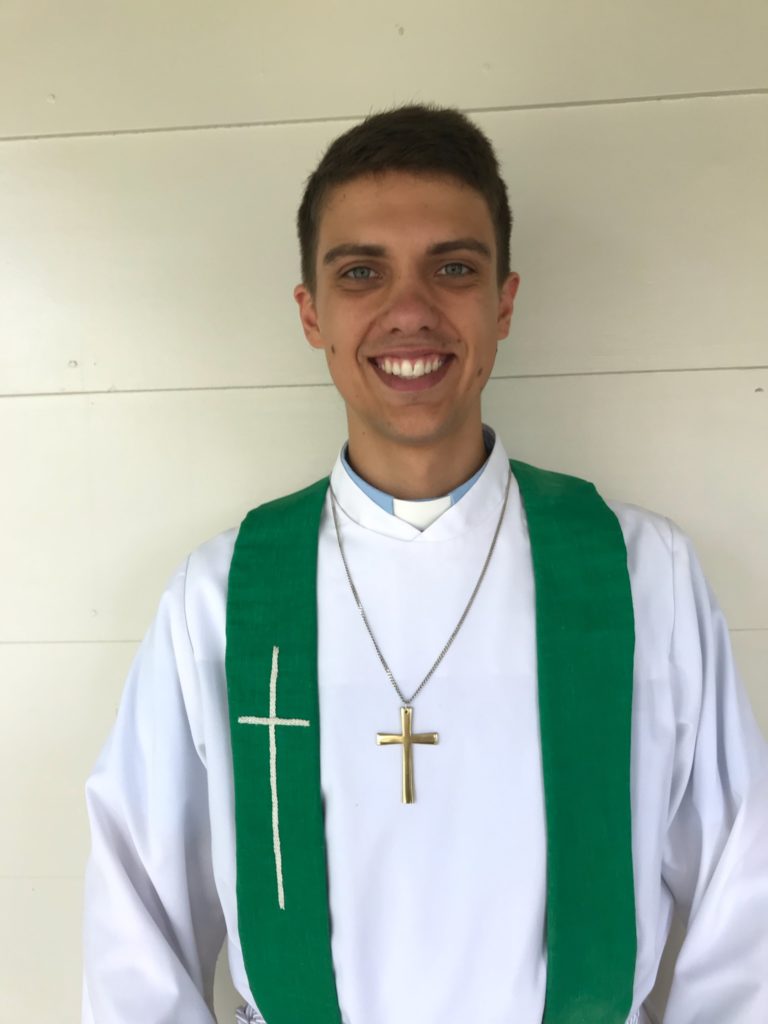 They are not of the world, just as I am not of the world. Sanctify them in the truth; your word is truth. As you sent me into the world, so I have sent them into the world.
The words of my mouth and the meditations of our hearts be acceptable in your eyes, O Lord, our rock and our redeemer. Amen.
            Who are you; an Australian; a cooker of good food; a child of your mother; mother to your children; a migrant; a man; a woman? Where do you find your identity? In your politics, 'I'm a Liberals voter'; your work, 'I'm a truckie'; your family, 'I'm a mother/father'; your friends, 'I'm the funny one'? Or do you primarily find your identity, who you are and what you are, in Jesus Christ, God's Word?
            This reading is an excerpt from Jesus' prayer in the Garden of Gethsemane just before He meets Judas and is arrested to be tried and crucified. The church tradition knows it as the High priestly prayer, in which Jesus, our High Priest, intercedes/speaks on our behalf to God our Father praising Him and asking for a number of things. Two things He asks for that we read are protection for His disciples and that they are made holy by and kept in the Word of God. Now Jesus is God, and He's praying to God the Father, I think it's safe to believe that what He prays for comes to reality; we have this assurance from Jesus that God always speaks truth (verse 17), and also we know this word held true for the disciples when they were rejected the world but ultimately protected from its lies. Jesus' prayer is sure. God declares you saved and righteous in Jesus and He does strive to keep you from the devil.
            Also true is that you are not of this world. You are of Jesus and the Father (verse 9, 10). Christ Jesus is where we find our identity, where we learn who and what we are; sinners who have been saved. We no longer find our identity from this world, from our political or national affiliations, from our community ideals, from this world's worldview, but from God. There is now no longer Jew or Greek, slave or free, male or female, for you are all one in Christ; heirs of the promise (Galatians 3:28, 29b).  Heirs of the promise of eternal life in Christ, not heirs of the promise of Shorten or Turnbull, or the promise of ethnic nationalism, or multiculturalism, or capitalism, socialism, or any other promise of any other group of this world.
There is only one who has the power to save you from sin, death and the devil, to bring you ultimate love, peace and joy. That one is God the Father, Son and Holy Spirit: the only one who loves you and all people, and loves you completely (John 3:16, Romans 5:8, 1 John 4:9-10). He sent Jesus, His precious, only Son to die in your place so that you receive eternal life and freedom from evil. That is the promise, "whoever believes in Him will live forever" (John 3:16).
            What might this truth of God's Word change in our lives? Who would we be if in everything we who claim Christ Jesus as Lord thought, spoke and acted with His words in mind, rather than the chattering of the voices in the world? How does God's Word change you? "No one is righteous, no not even one", "I forgive you all your sins", "This is my body", "This is my blood", "Jesus came into the world to save sinners", "Do not fear", "Blessed are those who are persecuted for righteousness' sake" (Psalm 14:3; Jeremiah 31:34; Mark 14:22-23; 1 Timothy 1:15; Deuteronomy 31:8; Matthew 5:10). Throughout your Christian life you have heard God's Word, you have heard the truth, and you have learnt what God likes. You love God and so you try to do what pleases Him, He told us 'Be holy for I am holy' (1 Peter 1:16). This is our life that is not of the world.
            Unfortunately, sometimes, many times, we forget the Bible, God's Word, we lose sight of our identity in Christ and we find again an identity in this world. We are still in the world, for Jesus has sent us just like He was sent. He has sent us with God's Word to proclaim God's Good News to all who do not know or understand it. And because we are still in the world we still struggle against it, we still struggle with temptation and sin. You dismiss who Christ tells you you are, and focus again to what the world tells you: it's us against them and they're evil (men/women; locals/foreigners; Labour/Liberal; black/white; or any other group and those outside); you are basically a god who can achieve anything, or even you deserve everything and everyone should love you because of who you are; or you belong nowhere, you deserve nothing and are worthless. Your gender defines you, or your sexuality, your political leanings, your skin, your family, your friends, your pay check. In this world I have heard all these things and more, many promise peace, wealth, joy, power, safety because of who you are. But look around, we don't receive these; maybe some people for a little while but ultimately this world cannot ensure that we receive salvation from suffering. Only God can. But the world can ensure that we suffer because of who we are and sometimes that's what it promises.
            And we are still in the world. We do still experience suffering because of who we are in the world. It is true that according to this world we live in I am a young man of European descent, good pay and scattered family and friends. These identities I have do influence how I live here, but Christ tells me and you that these are not our true identities, not the identity that He has given us. We find our identity In God's Word. You are part of Christ's body, you are in the Church His bride, you are adopted as His sons, you are one in Christ (1 Corinthians 12:27; Ephesians 5:23, 25; Ephesians 1:5; Galatians 3:28). You are not of the world, now you're made of different stuff through Christ and are keep protected and safe by God's true Word.
That is who you are, a chosen nation, a royal priesthood, God's people. The life of the Christian is different to the life of the world. We are sent, just as Jesus, to minister to the world and to bring the Word of God, the Good News to all people. This is not a completely safe task, because the sinful world hates this Word and us because we belong to Jesus. However, God the Father will protect us and the Holy Spirit guides us. Thanks be to God!
The peace of God which passes all our human understanding guard your hearts and minds in Christ Jesus, now and always. Amen.