DUBBO-GILGANDRA LUTHERAN PARISH
    Coonabarabran, Dubbo, Gilgandra, Nyngan
 www.stmarksdubbo.org.au
St Mark's Dubbo: God's Grace – for Living, Growing, Going
    St John's Gilgandra: Nurtured by the Lord so we can work with each other
        to reach out with His pure Word and care-through worship, resourcing
Pastor
Manse: 34 Ronald St,(PO Box 193) Dubbo NSW 2830
 Ph: 6884 0854   Mobile: 0459 902 002                    
     email: joseph.graham@lca.org.au
St Mark's Lutheran Church                
Cnr Gipps & Macleay Streets, DUBBO
PO Box 193 Dubbo NSW 2830
PASTORAL ASSISTANTS:
Bill Guelen: 0419630834
Yohannes Alemseged: 0419 926 294
Neil Sturrock: 0418 431 944
St John's Lutheran Church
Newell Highway, GILGANDRA  
ELDERS:
Bill Cheal: 02 6847 2359
                               

September – Calendar: 2021
Hi folks, if you have anything of interest you feel should be added to the monthly calendar please ring Rehab on: 02 6884 0854 by the 20th of each Month or email  rehabadam@live.com.au
REMEMBER THIS IS YOUR WEBSITE!
PLEASE SEND ANY INFORMATION AND PHOTOS TO.
reicheltdr@bigpond.com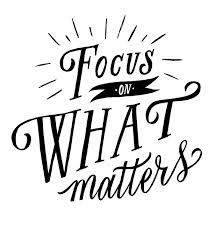 Something to think about.

  This is a story about four people named Everybody, Somebody, Anybody, and Nobody.
There was an important job to be done and Everybody was sure that Some-body would do it. Anybody could have done it, but Nobody did it.
Somebody got angry about that because it was Everybody's job.
Everybody thought that Anybody could do it, but Nobody realized that
Everybody wouldn't do it. It ended up that Everybody blamed Somebody when Nobody did what Anybody could have done.                       
September – Calendar: 2021

Date

Time
Event
Cleaning/reading
PPT
1st Wed
7:30pm
Bible study on Zoom
2nd Thurs
3rd Fri
4th Sat
5th Sun
9am

Father's Day

Service of the Word on Zoom

Is 35:4-7a, Ps 146, Jm 2:1-17, Mk 7:1-8,14,15,21-23

Guelens
Kathie
6th Mon
7th Tues
8th Wed
 
9th Thurs
10th Fri
11th Sat
12th Sun
9am
Service of the Word on Zoom

Is 50:4-9a, Ps 116:1-9, Jm 3:1-12, Mk 8:27-38

Guelens

Kathie
Mon 13th
 
Tues 14th
Wed 15th
8am – 9am

7:30pm

Let's Pray on Zoom

Dubbo bible study on Zoom

Thurs 16th
Fri 17th
7:30pm
Pastoral assistant meeting on Zoom
Sat 18th
Sun 19th
9am
Service of the Word on Zoom

Jer 11:18-20, Ps 54, Jm 3:13-4:3,7,8a, Mk 9:30=37

Bakers
Mon 20th
 
Tues 21st
Wed 22nd
Thurs 23rd
Fri 24th
Sat 25th
Sun 26th
9am
Service of the Word on Zoom

Num 11:4-6,10-16,24-29, Ps 19:7-14, Jm 5:13-20, Mk 9:38-50

Rehab
Mon 27th
 
Tues 28th
Wed 29th
7:30pm
Dubbo bible study on Zoom
Thurs 30th

BIRTHDAY SHOUT OUTS
Celebrations:
7th – Barry & Jean Mostyn's wedding anniversary &Eloise Semmler's birthday
8th – Dulcie Standford's baptismal birthday
15th – Frank Jackson's birthday
18th – Lilli Guelen's birthday

19th – Nancy Semmler's baptismal birthday
21st – Samara Klante's baptismal birthday
22nd – Rachael baker's baptismal birthday
27th – Kylie Semmler & Stephen Orth's birthday
    : Prayer Points
Pray that the hearts of all may be enlightened, in order that people may know the hope to which God has called the them.
Pray for the elderly, sick, lonely and the grieving.   
GROUP CONTACTS
Anchor  Fridays, fortnightly  Ros Semmler: 0428 823 407 
Bible studies   Tuesday, 9:30am & Wednesday, 7pm at manse
Pastor Joseph: 045920002
Thursday, 2pm at Gil        
Monthly Saturday night home bible studies                     
Brekky @DNPS  Tuesday @ 8:15am  Kathie Guelen: 0427 872 700
Scripture @ DNPS  Monday & Wednesday   Kathie Guelen
J.A.M   3rd Sunday of each month   Kathie Guelen
Ladies Fellowship (parish)   1st Wednesday of each month  Bev Purvis: 0419 881 053     
Ladies coffee  2nd & 4th Wednesday of each month – see calendar Bev Purvis  
Men's Breakfast  1st Saturday of each month  Andrew Baker: 0428 564 500
Shed nights  Thursday, monthly @ the Baker's  Andrew Baker
Young Adults  Monthly  Ellie Guelen: 0428 011 178

Thought for the week.
St Mark's Lutheran Church
PASTORAL ASSISTANTS:
Cnr Gipps & Macleay Streets, DUBBO
PO Box 193 Dubbo NSW 2830
Bill Guelen                      0419 630 834
Yohannes Alemseged       0419 926 294
Neil Sturrock                   0418 431 944
St John's Lutheran Church

Newell Highway, GILGANDRA
ELDERS:
Bill Cheal       02 6847 2359
If you would like to talk to someone who is always ready to listen, someone just like you and me, then call
Neil. Bill. Yohannes or Bill.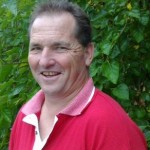 Neil:0418 431 944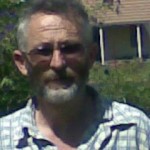 Bill: 0419 630 834
Yohannes: 0419926294
Bill:  Cheal     02 68472359