July: 2020
Hi folks, if you have anything of interest you feel should be added to the monthly calendar please ring Rehab on: 02 6884 0854 by the 20th of each Month or email  rehabadam@live.com.au
REMEMBER THIS IS YOUR WEBSITE!
PLEASE SEND ANY INFORMATION AND PHOTOS TO.
reicheltdr@bigpond.com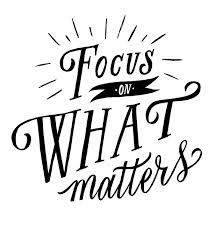 ZOOM SERVICE DETAILS
Zoom meeting ID 262-494-9268
Internet zoom.us in your web browser clicking join meeting add meeting ID
Smart phone  Down load zoom app from the App. store or Play store. Join using meeting ID, password: 572607
Telephone (02) 8015 6011 OR (03) 7018 2005 OR (08) 7150 1149 when prompted, enter the meeting ID followed by hash (#) key then press hash (#) a second time
1st Wed 7:30 – 9:30am       Let's Pray – Zoom
10am          Ladies Guild
2nd Turs
3rd Fri
4th Sat  8am    Men's brekky – Zoom
5th Sun 8:45am     Intergenerational service  ( Zoom  )
11am     Holy Communion service @ Gil
6th Mon  7:30-8:30pm     Shed men- Zoom  (  ask Andrew for code  )
7thTue   7:45pm     Champion blokes – Zoom  ( Ask Andrew for code  )
8th Wed      7:30 – 9:30am       Let's Pray – Zoom
10:00am    Ladies coffee @ Caffee Bean  ( Macquarie St  )
7pm          Acts bible study – Zoom
9th Thurs
10th  Fri
11th Sat     6pm     Fellowship night  –  Zoom
12th Sun  8:45am  Service of the Word – Zoom
10:00am   Holy Communion service @ Dubbo church
13th Mon
14th Tue   9:30am    Acts bible study – Zoom
7:45pm          Champion blokes – Zoom  ( Ask Andrew for code  )
15th  Wed    7:30-9:30am    Let's Pray -Zoom
16th Thurs
17th Fri     10am    Coffee @ Lotus
18th  Sat
19th Sun     8:45am  Service of the Word – Zoom
11am   Holy Communion service @ Gil church
20th  Mon    Shed men- Zoom  (  ask Andrew for code  )
21st Tues  Champion blokes – Zoom  ( Ask Andrew for code  )
22th Wed    7:30-9:30am    Let's Pray  (  Zoom  )
10am      Coffee @ Mr Beans
7pm        Acts bible study
23rdThurs
24th  Fri      7:30pm    Pastoral assistant meeting – Zoom
25th  Sat
26th Sun  8:45am  Service of the Word – Zoom
10:15am    Holy Communion service @ Dubbo
27th  Mon
28th Tue     9:30am    Acts bible study – Zoom
7:45pm      Champion blokes – Zoom  ( Ask Andrew for code  )
29th Wed    7:30-9:30am    Let's Pray  (  Zoom  )
30th
31st
*****CLEANING ROSTER*****7:45pm
05th  ….. Guelen
12th  ….. Semmler
19th …… Semmler
26th ….. Molkentin

<DATES TO REMEMBER – REMEMBER>>
*****************************
BIRTHDAY SHOUT OUTS


6th:       Alan Klante's baptismal birthday
8th:       Leanne Copping's birthday
10th:     Ashley Sturrok's baptismal birthday
11th:     Amy Sturrock's baptismal  birthday
12th:     Audrey Jorgensen's birthday
14th:     Roy Herbig's baptismal birthday
15th:     Ian Reichelt's baptismal birthday
18th:     Amelia Orth'ss baptismal birthday
29th:     Nathaniel Graham's birthday  
26th:     Barb Singh's birthday
28th:     Oliver Orth & Robert Copping's birthday
31st:     Ian and Noelene Reichelt's wedding anniversary
31st:     May Burgemeister's birthday
    : Prayer Points
Pray that the hearts of all may be enlightened, in order that people may know the hope to which God has called the them.
Pray for the elderly, sick, lonely and the grieving.   
p style="text-align: center;">GROUP CONTACTS
Anchor  Fridays, fortnightly  Ros Semmler: 0428 823 407 
Bible studies   Tuesday, 9:30am & Wednesday, 7pm at manse
Pastor Joseph: 045920002
Thursday, 2pm at Gil        
Monthly Saturday night home bible studies                     
Brekky @DNPS  Tuesday @ 8:15am  Kathie Guelen: 0427 872 700
Scripture @ DNPS  Monday & Wednesday   Kathie Guelen
J.A.M   3rd Sunday of each month   Kathie Guelen
Ladies Fellowship (parish)   1st Wednesday of each month  Bev Purvis: 0419 881 053     
Ladies coffee  2nd & 4th Wednesday of each month – see calendar Bev Purvis  
Men's Breakfast  1st Saturday of each month  Andrew Baker: 0428 564 500
Shed nights  Thursday, monthly @ the Baker's  Andrew Baker
Young Adults  Monthly  Ellie Guelen: 0428 011 178

Thought for the week.

St Mark's Lutheran Church
PASTORAL ASSISTANTS:
Cnr Gipps & Macleay Streets, DUBBO
PO Box 193 Dubbo NSW 2830
Bill Guelen                      0419 630 834
Yohannes Alemseged       0419 926 294
Neil Sturrock                   0418 431 944
St John's Lutheran Church

Newell Highway, GILGANDRA
ELDERS:
Bill Cheal       02 6847 2359
If you would like to talk to someone who is always ready to listen, someone just like you and me, then call
Neil. Bill. Yohannes or Bill.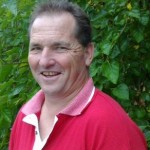 Neil:0418 431 944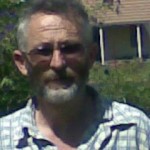 Bill: 0419 630 834
Yohannes: 0419926294
Bill:  Cheal     02 68472359