January: 2020
Hi folks, if you have anything of interest you feel should be added to the monthly calendar please ring Rehab on: 02 6884 0854 by the 20th of the Month or email  rehabadam@live.com.au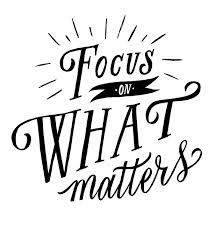 Wed 1st                   **NEW YEARS EVE**
Thur 2nd
Fri 3 rd
Sat 4th    7:30am     Men's Breakfast
Sun 5th    8:45 am     Dubbo HC
11:15 am     Gilgandra HC
Mon 6th          Pastor's day off
Tue 7th
Wed 8th    7:30 – 9:30am     Church open for ' Lets Pray'
Thur 9th
Fri 10th    7:30pm               Pastoral Assistant Meeting
Warrambui Leadership camp till Sunday
Sat 11th
Sun12th    8:45 am     Dubbo HC
11:15 am     Gilgandra HC

Mon 13th          Warrambui History Makers Camp untill Fri
Tue 14th
Wed 15th    7:30 – 9:30am     Church open for ' Lets Pray'
Thur 16th
Fri 17th     10:00am     Coffee @ the Zoo
Sat 18th
Sun 19th    8:45 am     Dubbo HC      ( JAM Service )
11:15 am     Gilgandra HC
Mon 20th    Pastor's day off
Tues 21st
Wed 22nd      7:30 – 9:30am     Church open for ' Lets Pray'
10:  am          Coffee @ the Cultural Centre
Thur 23rd
Fri 24th
Sat 25th     7:00 pm     Fellowship Night @ Guelen's
Sun 26th    8:45 am     Dubbo HC
11:15 am     Gilgandra HC
Mon 27th          Pastor's day off
Tue 28th
Wed 29th    7:30 – 9:30am     Church open for ' Lets Pray'
Thur 30th
Fri 31st
*****CLEANING ROSTER*****
05th ….. Altmann
12th ….. Altmann
19th ….. Molkentin
26th ….. Molkentin
<DATES TO REMEMBER – REMEMBER>>
*****************************
Tues Jan 25th     Fellowship night @ Guelen's 7:00pm
Tues Feb 4th Dubbo Church Council meeting 7:00  pm
Sun Feb 9th Parish AGM @ Dubbo 10:00am
Sun Feb 16th Dubbo AGM
Wed Feb 26th Ash Wednesday Service @ Dubbo 7:30pm
Thur 27th Gil Lenten Studies
Wed March 4th Dubbo lenten service
Sun 1st Gil AGM
01st   Allan Thiele
12th  Vee Brook
13th  Alexander Orth
: Prayer Points
Pray that the hearts of all may be enlightened, in order that people may know the hope to which God has called the them.
Pray for the elderly, sick, lonely and the grieving.   
Anchor  Fridays, fortnightly  Ros Semmler: 0428 823 407 
Bible studies   Tuesday, 9:30am & Wednesday, 7pm at manse
Pastor Joseph: 045920002
Thursday, 2pm at Gil        
Monthly Saturday night home bible studies                     
Brekky @DNPS  Tuesday @ 8:15am  Kathie Guelen: 0427 872 700
Scripture @ DNPS  Monday & Wednesday   Kathie Guelen
J.A.M   3rd Sunday of each month   Kathie Guelen
Ladies Fellowship (parish)   1st Wednesday of each month  Bev Purvis: 0419 881 053     
Ladies coffee  2nd & 4th Wednesday of each month – see calendar Bev Purvis  
Men's Breakfast  1st Saturday of each month  Andrew Baker: 0428 564 500
Shed nights  Thursday, monthly @ the Baker's  Andrew Baker
Young Adults  Monthly  Ellie Guelen: 0428 011 178

Thought for the week.