Isaiah 64:8
And you, Lord, are our Father. We are the clay, you are the potter; we are all the work of your hand.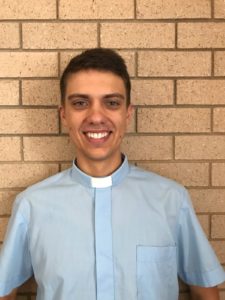 We've heard again and again over the last few months, the season after Pentecost is about Christ's church, who we are and what we do. Well today the church season changes and we being to hear again of who God is and what He does and will do. So who is God? Isaiah tells us, He is Our Father, He is the potter.
            And as the potter, He made us, we are the clay, the work of His hands. He is the one who can change who we are, who can fix breaks or failures in us, who can build us up into something beautiful and useful; or, as Jesus tells us, destroy those who reject Him body and soul (Matthew 10:28). He is the creator of everything. The creator, not creation; He is the potter not the clay. Why is that important for us? Well, if a broken pot wants to get fixed, asking a fancy pot isn't gonna help, we need to rely on God. As Paul wrote to the Corinthians (1:8), Our Father will keep you firm to the end, will support, sustain, give you strength so that you will be blameless on the day of our Lord Jesus Christ! God is faithful! But, we people are not.
            Isaiah laments of God's people, 'no one calls on your name, no one relies on you for strength; because you have hidden your face from us and given us over to our sins.' In the time of Isaiah, yes God had kept a remnant, but so many had left the faith. The powerful relied on their armies, the arrogant on their good works, the poor on idols. His people had abandoned the faith of their forefathers, relying not on the creator but the created. And is it much different today?
            Isaiah writes, All of us have become like the unclean, all our righteousness, our good works, are like filthy rags; we all shrivel up like a leaf and our sin, like the wind, sweeps us away. We confess, I am a poor miserable sinner who cannot help myself. When we live in sin we slowly but surely die, we cannot get out by ourselves. An obvious example is life in gangs, or the old mafia stories; and of course when people rely on alcohol or drugs instead of God. And I'm sure there's been times in your life when you have felt beaten down or carried away by your guilt over what you have done. As Isaiah said, 'you have handed us over to our guilt.'
            Yet he doesn't end there, no he keeps going. 'Yet you, Lord, are our Father! We are the clay you are the potter, we all are the work of your hands. Do not be angry to excess Lord; do not remember our sins forever! Oh, look on us, for we are your people!' I know my sin, the guilt I have and experience. I know that I am clay in the potters hands, and I know what I deserve. But you and I are not sinners in the hands of an angry God. No! Far from it!
We are broken and hurting children in the hands of our loving Heavenly Father. He has let us loose to do what we might choose. We chose to touch the fire, even jump into it, carried away on our foolish desires; then we have tried to hide it, to fix it ourselves, but we cannot. We need help. You need help. To repent, turn away from sin and turn back to Our Loving Heavenly Father. To confess our sin, to reveal our guilt, and to receive His healing as He reshapes us. We are not sinners in the hands of an angry God. No, we are sick in need of the medicine of Jesus, renewal in the Holy Spirit. This is the rhythm of our life on earth. To sin, to repent, to be restored by Jesus. But this is not an endless cycle, in fact the whole of creation suffers in the same way. We are clay, dirt, earth, and look to the potter for His restoring hand, and the whole earth looks to Christ and His return, to be restored, renewed, made perfect on that Last Day.
We join again with the psalmist, "Let your hand, O Father, rest on the man at your right hand, the son of man, Jesus, you have raised up for yourself.
Then we, united in Him, will not turn away from you;Â revive us, in Him, and we will call on your name.
Restore us, Lord God Almighty; make your face shine on us, that we may be saved."
(Psalm 80:17-19)
            And the peace of God which surpasses all understanding guard your hearts and minds in Christ Jesus, until that Last Day. Amen.
Pastor Joseph Graham.