Luke 1:10, 14
But the angel said to them, "Do not be afraid. I bring you good news of great joy that will be for all the people.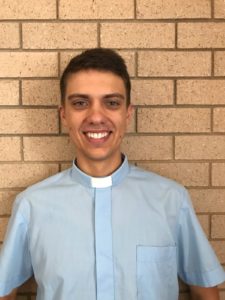 "Glory to God in the highest heaven, and on earth peace to those on whom his favour rests."
            Merry Christmas! The Christ is born! The words of the angels that we heard and sung last night. The night when Jesus was born in Bethlehem. Unto you is born a saviour, who is Christ the Lord (Luke 2:11). What wonderful words they are, the Good News! I'd say the best news, but it doesn't roll off the tongue as easy. Good News of mega-joy to all people! On earth peace among those whom He favours! And who does He favour? Who did the Son of God come to save? The whole world (John 3:16). Joy and peace, this is what God's Word, the Gospel, brings.
            We have been prepared, the potter recreating you, the Lord purifying and bringing you life, the Spirit making you Holy. And you have responded to the Lord's promise, "I am the Lord's servant, let it be to me as you have said." And God has proclaimed, "See your Saviour comes!" You are the Holy people, the Redeemed of the Lord! (Isaiah 62:11-12). With the psalmist, be glad and rejoice! The Almighty comes in righteousness and justice, guarding and delivering His people. Yet humbly, His glory hidden in the night of this world, in the baby kept in hay. He has come in kindness and love for your sake, to save you!
            To save you from the worries of this world, from hurt, from sickness, from evil and from your sin and death. That you who fail, who desire evil things, pride, grudges, lust, envy; you who chase after the things of this world, wealth, fame, worldly acceptance; and distracted from God's Word by so many other voices. That you who sin might be saved, not because of the good things you've done, but because of His mercy. God our Saviour saves us by removing our guilt, taking away our sinful ways of living and giving us a new life, His life. He saves us through the washing of rebirth and renewal by the Holy Spirit, through baptism. So that having been justified by His grace, united to Jesus, God and human reconciled, we might be heirs of the kingdom having the hope of His everlasting life.
            Even as you continue to suffer in this world, as He did. To love and care for those around you, for those you have lost and now are separated from; just as He loved, cared and was bereaved. Return again and hear His Word. Jesus Christ came to save sinners, of whom I am the foremost (1 Timothy 1:15). He came to save me, and every one of you who is a sinner. And He has done it. It is finished (John 19:30). God declared to His church and the world at your baptism, 'you are my beloved child' (Matthew 3:17). That you are united to Christ in His death and resurrection, no longer you that live but Christ who lives in you (Romans 6; Galatians 2:10). Whoever eats His flesh and drinks His blood lives in Him and He in them (John 6:54-56). And we receive this wonderous grace again today, for the forgiveness of all your sins. And He is faithful and just to forgive your sins and clean you from all unrighteousness as He told you (1 John 1:6-10). God loves you. Jesus came for you. And the Holy Spirit brings us together. My brothers and sisters in Christ, I love you; thank you and thank God for all the gifts we receive from each other, that we can share in Jesus' life together. This is a wonderful thing! As we go out, rejoice! Celebrate with family, with friends, with your brothers and sisters in Christ. Sing with the angels, Glory to God on High! Praise God with the shepherds, treasure this Good News with Mary, and know that in the end the Gospel means everlasting joy and peace together in Jesus. Amen!
            The joy and the peace of God which surpasses all understanding guard your hearts and minds in Christ Jesus, 'til the whole church gathers together as one. Amen.
Pastor Joseph Graham.