2 Corinthians 12:10
That is why, for Christ's sake, I delight in weaknesses, in insults, in hardships, in persecutions, in difficulties. For when I am weak, then I am strong.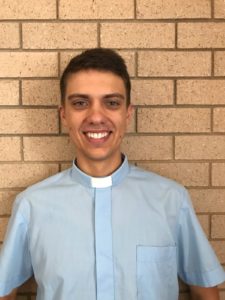 When I am weak, then I am strong. How can that make any sense whatsoever? When you're weak, you're weak, when you're strong, you're strong. You can pick up the dumbbell or you can't. That's just the truth of the situation, it's reality. The strong are strong; the rich, rich; the weak, weak, the poor, poor. In and of themselves, that is who they are, otherwise we'd call them something different.
            So, what is Paul getting at? What is the Holy Spirit trying to guide us into? Why can I delight and rejoice in weakness, insults, hardships, in these COVID restrictions? We have heard of Ezekiel who has just collapsed before the Angel of the Lord, the strength leaving his legs; how can he stand and listen? The lion trapped and immobilised by the net; how can it escape? And the people of Jesus' hometown, broken sinners, weak, poor, and suffering sickness; how could they save themselves? How is it that the weak are strong? Perhaps today's psalm may help us. Psalm 123, "I lift my eyes to you, to you who sit enthroned in the heavens, as the eyes of servants look to their master, the eyes of maids to their mistress, so our eyes look to the Lord our God till He shows us mercy."
            It is only with God that Paul can say, when I am weak, then I am strong; because it is not Paul's strength, but God's work in and through him. Ezekiel could not stand with his weak legs, yet the Holy Spirit lifted and stood him up, giving him words for the people (2:2). Last week Jesus came and healed the lady in her weakness and inability (). But when Jesus came to His hometown, He could not work among the weak there. Why not? Hear these last words of Psalm 123, "We have endured no end of ridicule from the arrogant, of contempt from the proud." Because of their familiarity with Jesus, they questioned who was He to say such things. It's tall poppy syndrome at it's finest. In their arrogance and pride, they ridiculed Him, calling Him not 'son of Joseph' but 'son of Mary' insinuating a sinful, wicked birth. Yes they were weak, yet in their pride and arrogance they did not recognise their weakness or ask for help, they did not even receive well the mercy Jesus showed them.
            And for us, If I am weak, I need help and the Spirit is at my side to provide. Yet if I refuse to see my weakness, if I reject His help, I am left weak and broken. It is only the weak who humbly recognise the truth, that are strong. It is only those who refuse to rely on their own strength and instead rely on Christ's who are strong. When you can't do it, ask for help and it can be done. And sometimes you need to be broken, insulted, persecuted, like Paul, before we recognise the truth: I am weak, I cannot save myself, fix all my failures, give life, love, I cannot do it by myself; I need help. Just as we confessed today in preparation for receiving God's service now. You cannot fix yourself, you cannot fix this congregation, the church, the country; and yet in your weakness, there is someone who can.
            The Holy Spirit dwells with you, you live in Christ, and our Heavenly Father is at work in our lives. Our God is strength, He is love, and if we are with Him, recognising our weakness and humbly relying on His Word and work, then we are strong. Be not like those of Nazareth, the proud and arrogant and blind; rather like Ezekiel and Paul, know your weakness, receive well God's strengthening and go out with His Words for the people He has placed in your life.
            The peace of God which surpasses all understanding guard your hearts and minds in Christ Jesus, now unto everlasting life. Amen.
Pastor Joseph Graham.