The Text: Luke 24: 13-19
On that day two of Jesus' followers were going to a village named Emmaus, about seven miles from Jerusalem, and they were talking to each other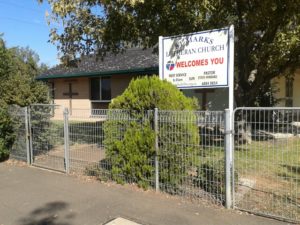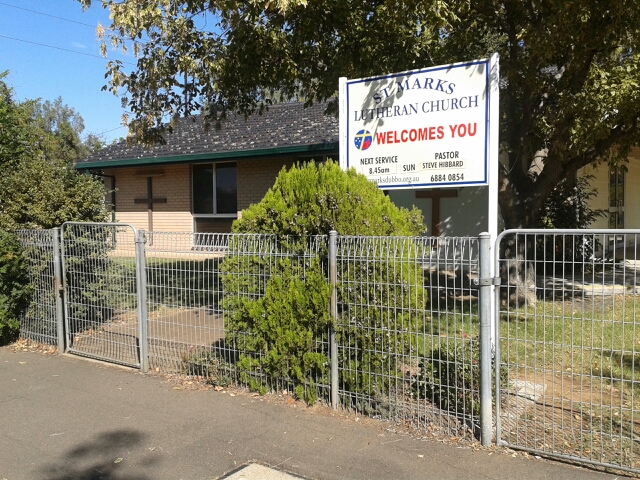 about all the things that had happened. As they talked and discussed, Jesus himself drew near and walked along with them; they saw him, but somehow did not recognize him.  Jesus said to them, "What are you talking about to each other, as you walk along?" They stood still, with sad faces. One of them, named Cleopas, asked him, "Are you the only visitor in Jerusalem who doesn't know the things that have been happening there these last few days?"
"What things?" he asked. "The things that happened to Jesus of Nazareth. "they answered.
Have you heard the term, "I've had the stuffing knocked out of me?" This is an old saying that people have said when they suffer a serious illness, or get news that just saps the strength out of them. It is a struggle to get through the day. Maybe even cause a loss of hope.
Have you ever felt like that?
Perhaps it is because you have put high hopes in being cured of sickness and it hasn't turned out how you expected. Or even like the disciples, when you are overcome with the death of a loved one. All these things can consume us, and bring loss of hope.
Today we hear of two disciples consumed with the events of the last few days. It's been an overwhelming week, from Jesus' triumphant entry into the city, to his betrayal and arrest, culminating in His crucifixion and burial. All of this was too much. The disciples have had the stuffing knocked out of them.
Some women came and reported that angels had told them he is not here. He is risen, but when Peter went and had a look all he saw was the strips of linen, so they regarded the news as nonsense. So later that day of the Lord's resurrection, these two followers of Jesus' head back home to the village of Emmaus about 7 miles from Jerusalem. As they walked and talked, they were filled with a mixture of sadness, of grief and confusion, a loss of hope, trying make sense of the last few days.
They had high hopes. Jesus was supposed to be the Messiah. He was supposed to come to liberate Israel, to free the people from oppression. But now Jesus was gone. As the disciples were preoccupied with all these thoughts, we are told Jesus came up and walked beside them, yet they were kept from recognising him.
Why would Jesus do that?  Why would Jesus delay revealing he is alive to them? Why let them suffer and think all that we hoped for is gone?
When they ask Jesus: "Don't you know what has been going on the last few days?" Jesus pretends he doesn't know and asks "What things?"
"About Jesus of Nazareth," they replied. "He was a prophet, powerful in word and deed before God and all the people. The chief priests and our rulers handed him over to be sentenced to death, and they crucified him; but we had hoped that he was the one who was going to redeem Israel.
Then Jesus said to the disciples: "How foolish you are, and how slow of heart to believe all that the prophets have spoken. Did not the Christ have to suffer these things and then enter his glory?"
Jesus wants the disciples to understand, all that has happened was prophesied. Jesus taught them from the beginning with Moses and all the prophets, how all the events about himself were a fulfilment of scripture.
Perhaps Jesus began with Genesis 3:15, where God cursed the serpent saying, "I will put hostility between you and the woman, and between your seed and her seed. And he will strike your head and you will strike his heel."
And maybe Isaiah 7:14 where God says, "Therefore the Lord Himself will give you a sign: The virgin will conceive, and she will have a son and name him Immanuel."
Maybe Jesus quoted Isaiah 53:3: "He was despised and rejected by men, a man of suffering who knew what sickness was. He was like one people turned away from; he was despised, and we did not value him."
What we can know is that it would have been an amazing journey through scripture as Jesus journeyed with them on the road to Emmaus. Jesus would have taught them about the Messiah and why it was necessary for the Christ to suffer and die and be raised again.
So, what can we learn from this great learning experience the disciples had with Jesus? Well for us, it means we can also rely on the word of God to learn all we need to know about Jesus. We can also learn how the Old Testament points to Jesus as the saviour who is to come. In the gospels, we hear of Jesus, the word become flesh. We hear he came to heal and to proclaim the good news, that Jesus is the way into the kingdom of heaven. We hear of Jesus' resurrection appearances. The letters of Paul and Peter and others encourage us to live in faith, trusting in all that Jesus has done for us and for our salvation.
Jesus continues to reveal who he is through the truth of his word, so that our hearts burn within us, as we learn more and more about Jesus and of his love and mercy for us. It is not without significance that it is around the Supper table the disciples' eyes are opened and they see Jesus for who he really is as he "took bread, blessed and broke it, and gave it to them". The words are almost identical to those at the Last Supper where Jesus "took a loaf of bread, and when he had given thanks, he broke it and gave it to them".
While we are unable to gather for Holy Communion at this time, we look forward to the time when we can once again commune with the Lord Jesus, the host and the meal itself. For it is a meal that involves all our senses as we taste, see, hear, feel, and smell Jesus, in this Holy meal.
Another thing that is interesting, is once their eyes were opened, Jesus disappeared. Why?
Our answer is in what we are told happened next. This was something they could not keep to themselves. They could not wait to run the seven miles back to Jerusalem and share the news. They gave witness that Jesus was risen, that he had walked with them and talked with them, explained the scriptures to them, and broke bread at their table.
While we have not seen the risen Jesus, we can be assured that just as the scriptures say, He is Risen. This something that we cannot keep to ourselves. We aren't allowed to congregate or gather at the coffee shop to share this good news, we do have a phone and technology to tell this good news. We don't need to hide in fear of all that has happened and is happening, but we can be filled with joy for the hope we have in Jesus.
Even though we have times where we experience despair, sadness, even shattered hopes, we are not alone. Maybe Jesus is walking beside you and you haven't noticed Jesus come along side and say, "Tell me what it is troubling you?"
Though we can't make sense of all that is going on, Jesus wants us to be in conversation with him, to cast our burdens on him.
Jesus is our living Lord who is committed to walk with us and help us to endure all things. He tells us that nothing can separate us from his love. All it takes is to listen to him in his word and draw comfort and strength from his word. As we walk and learn more about Jesus, may our hearts burn within us as we here Jesus speak to us through his Spirit.
Through faith and trust in the resurrected Jesus, it enables us to truly see that the risen Lord is our hope when the stuffing has been knocked out of us. Let's remember we are not walking alone. The risen Jesus is walking with us! Amen.