"The Monkey on our Back"
Based on John 14:23-29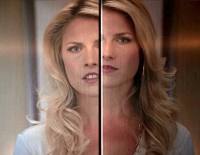 In 2009 a group of researchers in Hungary found that the saying "it's a fine line between genius and madness" is genetically accurate and identified this as an explanation of why people such as Vincent van Gogh displayed such destructive behavior.
Yet when you hear a moving and emotional song or maybe sometimes a piece of advice or a viewpoint- you know that the author has lived it, both through it and with it.
The genes we are born with verses the environment and experiences we bear as the determining factor of who we become has long been debated, and while one person's view I read that "genetics provides the clay, but the environment shapes" seems a reasonable and logical conclusion, it was of little practical use for a women I knew who was intelligent, very successful and happily married with great kids, but who up till she could no longer-stated that she fought her madness every day.
Yet for many, the studies of who we are and why, then research into appropriate medicines for both physical and mental ailments has been life altering if not life-saving, and while I personally believe some of our modern day advancements have been far from beneficial, after having walked through old cemeteries and seen the amount of head stones for both mother and baby lost during child birth, I thank God for those that he has given the passion, determination and intelligence to make our world a better place.
God provides and in today's Gospel Jesus tells his disciples, tells us that "he has given us his peace, but not as the world gives us peace". The peace of the Lord "that releases us from distress and fear". The peace of the Lord that sets us free.
Oh to know that peace for but a moment.
On the way home after the funeral of the lady I have spoken of, I heard this song- a conversation between a troubled soul and our Savior.
"You ask me where to begin
Am I so lost in my sin
You ask me where did I fall
I'll say I can't tell you when
But if my spirit is lost
How will I find what is near
Don't question I'm not alone
Somehow I'll find my way home
My sun shall rise in the east
So shall my heart be at peace
And if you're asking me when
I'll say it starts at the end
You know your will to be free
Is matched with love secretly
And talk will alter your prayer
Somehow you'll find you are there.
Your friend is close by your side
Just hold my hand and we're there
Somehow we're going somewhere"
For some, peace can only be seen at the end, but oh to only know that peace now, even if but for a moment. But for a moment to be able to accept ourselves unconditionally like our Saviour does. But for a moment to accept ourselves as he accepts us and live in peace knowing of his covenant and the unbreakable agreement that he has brought to us from the Father.
An unconditional covenant taken like that between David and King Saul's son Jonathon, that should one of them perish, the other would care for the others offspring.
A covenant realised after both Saul and Jonathan had been slain by the Philistines and what little remained of the House of Saul went into hiding with David being made King of Israel. After a few years had passed, David learns that Jonathan had a son, Mephibosheth, a crippled youth surviving in the squalor of an outcast camp. Because of his covenant with Jonathan, David has the young crippled boy bought to him, and not only restores his land but invites him to always dine with him amid the splendour of the king's table.
Mephibosheth does so, but then shortly vanishes to return to the outcast camp. Many more years pass, and suddenly one day Mephibosheth, in rags, shows up once again at King David's palace. When David asks him why he left, Methibosheth in essence replies, that "My people told me you were not to be trusted, and I believed them. I thought it was too good to be true. But after watching you from afar I have come to realise, even though I do not deserve it, that your charity, your love and covenant is for real."
And so it was that the poor, lame boy, now a man returned to the splendour of the royal table.
We too, sometimes to accept what is there, must walk in the wilderness carrying the burdens of both our genetic and earthly formations. The monkey on our back that won't be dislodged as it whispers to us words of destruction and ruin, and at best with the only remaining strength we have left, hang on with feeble scar tissued hands to endure it and hope to one day know of that peace that the Lord speaks off, to again be that innocent child who knew not of what has come to be.
Sometimes, only after the journey through the wilderness do the words from the book of Romans let us understand "that endurance produces character, and character produces hope".
The unseen hope that was there before we were born, the unseen hope in the depths of our despairs, yet the small ray of hope searched for and clung to in our times of endurance. Endurance to be suffered like that of Methibosheth, and like Methibosheth amongst it we see the truth of what was there from the start.
American born poet T.S. Eliot wrote:
"We shall not cease from exploration
And the end of all our exploring
Will be to arrive where we started
And know the place for the first time".
We too, after having travelled through the journey of our lives, the ups and the downs, the joyous and the desolate-after our exploration of this world and ourselves come to know the place from where we started from for the first time.
That He has told us that "Before I formed you in the womb I knew you", and during our path "The LORD will guide you continually, giving you water when you are dry and restoring your strength. You will be like a well-watered garden, like an ever-flowing spring" until that day when our peace will be complete.
The Lord has told us that he "is our refuge and strength and a very present help in trouble", and though we suffer experiences and pain that we carry with us through our earthly time that may or may not bring us peace, and though on our journey we may not gain peace as the world knows it, we have the peace that he offers, the peace brought to us from the pain suffered by our Saviour Jesus on the Cross. The pain he bore for us "that if the Son shall make you free, you shall be free indeed".
His endurance that gave us character, and his character that brought us the sure hope of salvation. The pain he endured for us, that until we meet again on the last day allows us to be free amidst a turbulent world-and free amidst the turbulence of the struggles which we carry.
Oh to know the peace of which William W. Purkey wrote:
"You've gotta' dance like there's nobody watching,
Love like you'll never be hurt,
Sing like there's nobody listening,
And live like it's heaven on earth.
And speak from the heart to be heard."
To know that regardless of what we know of ourselves, to know that Christ died for us is to bring the sureness of salvation and eternal life.
To know that regardless of what we have become, that in faith in him alone he has accepted us unconditionally give us freedom and peace today, and while we may not be able to dance like nobodies watching, we can still dance. While we may not be able to love like we'll never be hurt, we can still love, and while we may not be able to sing like nobody's listening, we can still sing-because we have heard him speak from his heart and ask that we lay our heavy burdens on him.
So live today and rest in his peace – knowing of the sure freedom, that to you he has bought with his life, and to you he has brought with his love.