1 John 4:7-11, 20, 21
Beloved, let us love one another, for love comes from God. Everyone who loves has been born of God and knows God. Whoever does not love does not know God, because God is love. This is how God showed His love among us: He sent His one and only Son into the world that we might live through Him. This is love: not that we loved God, but that He loved us and sent His Son as an atoning sacrifice for our sins. Beloved, since God so loved us, we also ought to love one another.
We love because He first loved us. Whoever claims to love God yet hates a brother or sister is a liar. For whoever does not love their brother and sister, whom they have seen, cannot love God, whom they have not seen. And He has given us this command: Anyone who loves God must also love their brother and sister.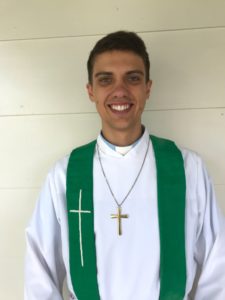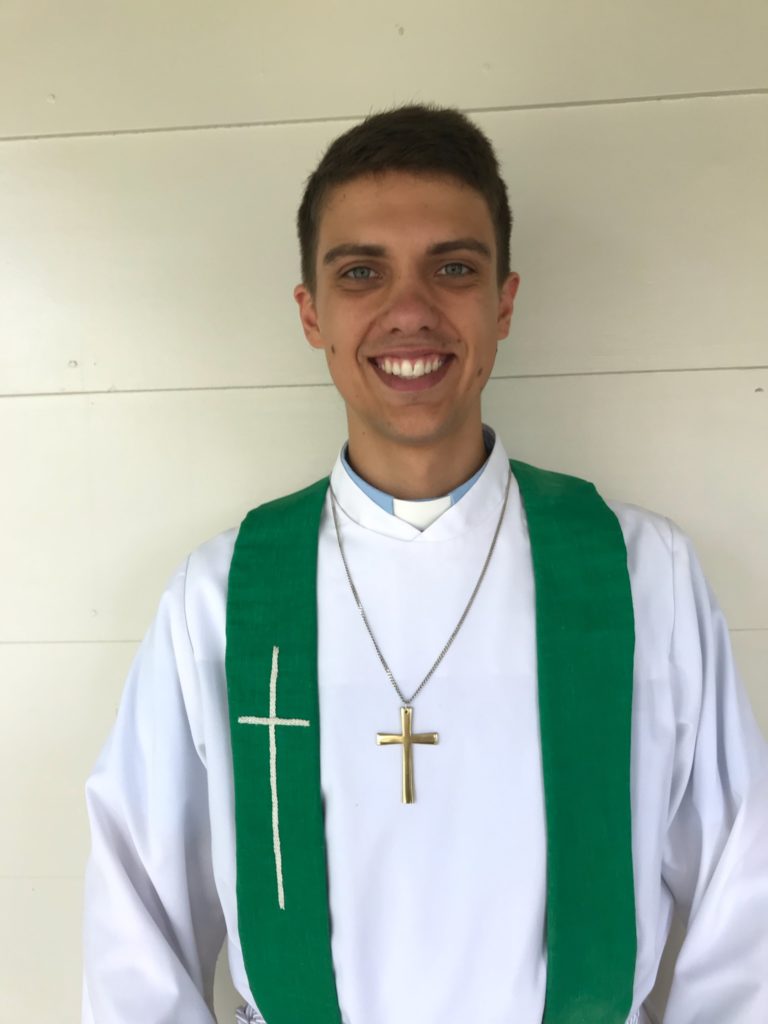 The words of my mouth and the meditations of our hearts be acceptable in your eyes, O Lord, our rock and our redeemer. Amen.
My beloved brothers and sisters, It seems we've been covering most of the first letter of John while I've been gone, three weeks ago we heard from the first chapter that God is light and He forgives your sins. Now we hear that oft quoted phrase, God is love. The Almighty Creator of the whole world, the one who has authority and power over all things even calamities (Isaiah 45:7), has revealed to us that He is love, here in His Word. That is a wonderful message, comforting and reassuring, and a very well known saying. But have you ever really thought about what that means? Does it mean we should just be nice and accepting of others? Or something much more?
But something that has bothered me before is the words that come before this statement, I'll try and address these now because I love you and I want God's Word to work on you and through you, also I'm sure some of you have questioned it too. How is it that everyone who loves is born of God? What does this mean for your friends and family who, though not in the Christian church, are 'good' people? They love their spouse, they care for their children and they try hard to make the world a better place for all. Does this verse seven mean that they will be saved because of their love? Of course, it doesn't, but still…
I've thought on this a bit, and asked others in the past, and I can see two answers to this. One is a bit of a cop out, but true nevertheless. This message is meant for those already in the body of Christ, a letter to Christians, for you and me. It is not for those outside the church and it is not about you judging the love of another and so their salvation. John writes later that His reason for writing is that who believe in Jesus Christ may know that you have eternal life (1 John 5:13). And so it is instead a great comfort and can also be a little bit of a warning for you and me. The comfort in knowing that God loves you, is with you, saves you, bringing you life and taking away your filth; and a warning to you if your love is fake.
And that brings us to the other answer I see, which actually starts with a question immortalised in song, but. What is love? We all know we use the word differently in different times, the, 'I love pizza, I love my dog and I love my girlfriend; but I'm not going to kiss my pizza goodnight, eat my dog or train my girlfriend to sit'. The Greeks were more fortunate or a bit smarter than us, they had four or so words for love in different contexts, brotherly love, erotic love, and here the word can be translated better unconditional love. But that's all semantics, John, and God, are very kind in that in verse ten he writes, 'This is love, not that we loved God, but that He loved us and sent His Son as an atoning sacrifice for our sin.' That He sent His son to die for you. That's a bit of an odd definition, but Paul helps shine some more of God's light on the issue. Romans chapter 5(:6, 8, 10) Jesus died for you when you were still a sinner, when you still hated Him and were still Christ's enemy. That is what you were when Jesus brought you to new life, when He paid for all your evil and reconciled you to God the Father. Even though you might hate Jesus, think Him the worst of liars, and try to kill Him, He brought you life and deep lasting peace, not just that, but He died to give it to you. That is love. That is God.
That is the great love He has shown us, He was willing to sacrifice for our benefit even when we were against Him. He gave the ultimate sacrifice of His own life, and also the life of His only Child (can you imagine?); to bring you from death to life and life never ending and to destroy and remove each and every one of your evil desires and failures now you are righteous in His eyes (John 3:16; Romans 6:4; 1 John 1:7-9), and He did this not when you loved Him but when you hated Him and called Him the worse hypocrite and deceiver.
Now my beloved brothers and sisters, because of God's great love for you, because of the New life you have in Him and Him in you, because you have been born again and know God, because of these you show His love to others and love your siblings in the Faith. Indeed this is what we should do and what Christ Himself commanded, 'love the Lord your God with all your heart and all your mind and all your strength, and love your neighbour as yourself', and 'by this all men shall know that you are my disciples if you have love for one another' (Matthew 22:36-40; John 13:35). So we should love each other, sharing the truth of God's great love around. John here (1 John 4:8, 20) also writes that if you do not love you do not know God, you are not a Christian; that if you hate your brother in Christ you are not able to love Christ.
This being true, going back to my question, it should be easy to gauge who is a Christian and who is not; people who love unconditionally and completely are Christian and people who don't are not. However, this is not the only way a Christian shows themselves, for someone who has rejected and still rejects Jesus Christ as Lord and God's Son, they do not abide in God, or God in them, they are not followers of Christ (1 John 4:16, Romans 10:9).
But you who have been given the Holy Spirit in baptism live in God, and you who believe in the promises and action of Jesus God's Son, which we can only do by the power of the Spirit, and confess Him as your Lord and saviour, as we do time and again in the creeds, God lives in you. Some here will have felt hatred towards others at sometime in their lives, or just refused to show love to others, remember how much, how great God's love is for you, how much He has forgiven you, how much He gave for you to have life everlasting. This is love and this is The Truth, that the Almighty Creator of all gave the ultimate sacrifice for your sake, when you were the least worthy and entirely against Him, He did this to bring you the greatest gift, of purity, of peace, of joy, of hope, of life eternal, of Love. God is love and He loves you.
In this knowledge may His peace which surpasses all our understanding, guard your hearts and minds in Christ Jesus now and forever. Amen.