Philippians 3:13b-14
But one thing I do: Forgetting what is behind and straining toward what is ahead, I press on toward the goal to win the prize for which God has called me heavenward in Christ Jesus.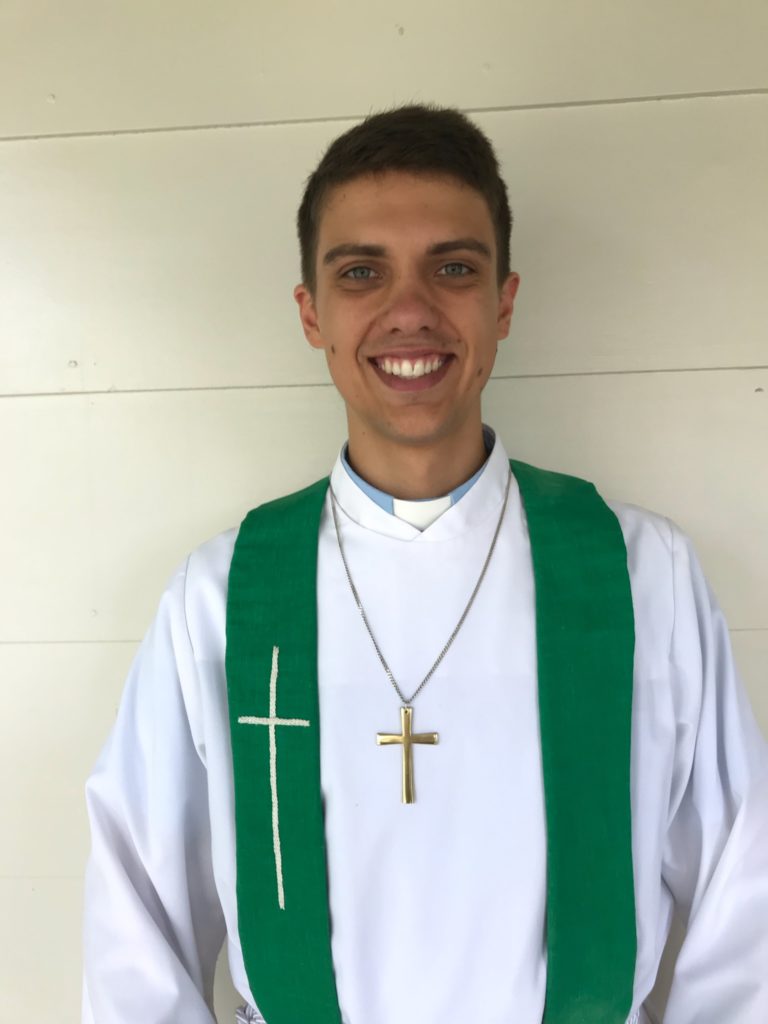 God is doing a new thing. But then we don't really like new things do we? That means change, means hard work, means moving away from what you know and have grown to accept. The funny thing for us as Christians is that this new thing that God is doing, and in part the goal that Paul strives for is in the past, the death and resurrection of Jesus Christ, your salvation, redemption and freedom from sin and death. It's also in the past applied to you in baptism, drowned and dead to sin, the Old Adam, then risen cleansed to a new life in New man, Jesus, free from the chains of sin and the devil. From the old to the new, but it's not back to the future, rather forward to the past.
We can say that because although our resurrection in Jesus and our baptisms are both in the past we wait for the time they take full effect, when He returns, raises the dead and make all things new (Revelation 21:5). So what do we do while we wait? Just sit at home watching TV or playing games, maybe sell all you have and go live in the scrub, or just go about your life here on earth as if this world is all there is and will never really end, that it will not be made new? No there are huge problems with all these ways, they all come from ourselves, our own thoughts and desires, they are the ways of that Old Adam. Rather what does the Triune God teach us to do? What are His ways? Paul writes that he forgets what is behind, and elsewhere what is passing away (Matthew 24:351 Corinthians 7:31; 1 John 2:17), the glory we attain in this world, who we are in this world, neither Jew nor Greek (Galatians 3:28), even what you have done, how you have acted; to forget these things and strive for, strain toward what is ahead. Because all these things, what you have done and who you are in this world are nothing compared to what Jesus has done for you and who you now are in Him, who you will be.
Forward into the past. We know what Jesus has done and what He has promised, resurrection from the dead, His righteousness, freedom from death and our sinfulness. We know this, it was shown to our forebears in the faith all those years ago, in the distant past. But you and I in our struggles and failures to stay on God's way, the straight narrow path, know that He will fulfil His promises to us, this worth more than anything we might do, so we strain with Paul to reach that goal, that end, like a runner in a race. Don't give up on the promise to you, but to share in Christ's way of life, His sufferings, and becoming like Him, who you are joined to in baptism, dying and rising to new life. This is the new thing, forward to the past, the goal of our Christian faith, to be resurrected from the dead, to receive Jesus' righteousness, to be renewed.
The peace of God which passes all understanding guard your hearts and minds in Christ Jesus, from now to the end. Amen.
Joseph Graham