John 21:17
The third time he said to him, "Simon son of John, do you love me?"
Peter was hurt because Jesus asked him the third time, "Do you love me?" He said, "Lord, you know all things; you know that I love you."
Jesus said, "Feed my sheep.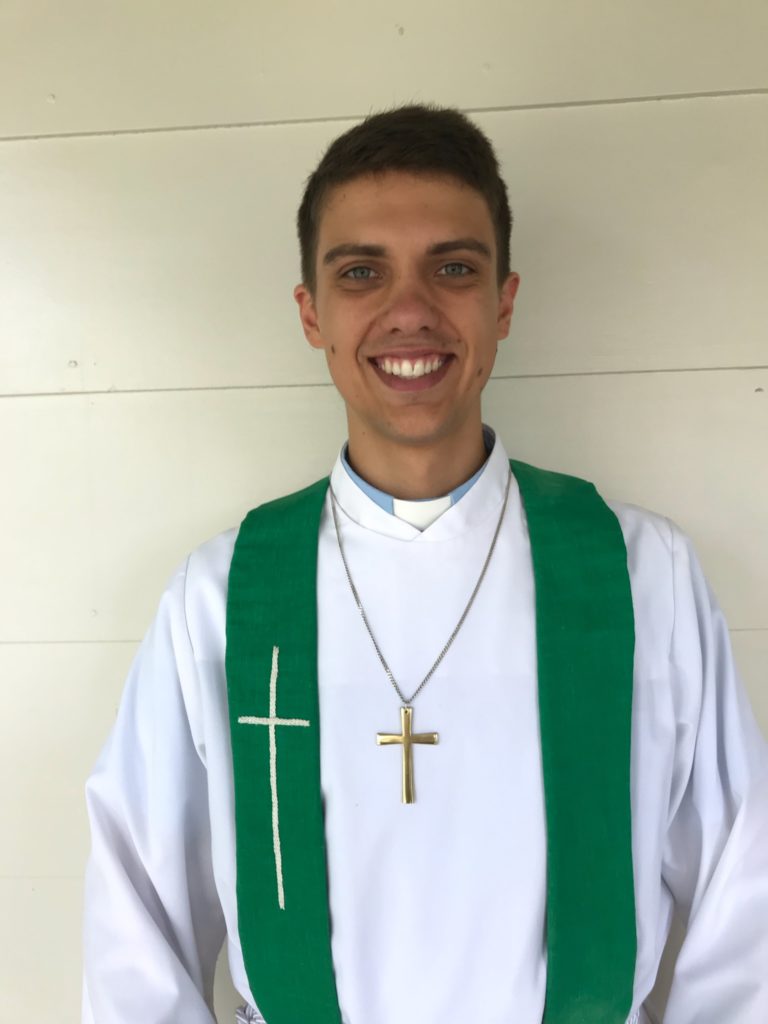 Peter said, "Lord you know all things" and that is true, the Lord Jesus knows all things. Ananias said, "I have heard many reports about this man and all the harm he has done to your holy people in Jerusalem" and this was true, Paul had killed followers of Jesus (Acts 22:4). Jesus knew who Paul was and what He had done. Jesus knew that Peter also had rejected and denied Him three times. And Jesus knows how you and I have done the same.
Today we hear about Paul the persecutor and Peter the denier, and through these accounts you and me as well. Paul had rejected the teachings of Jesus and the prophecies of old; Peter too had rejected even knowing Jesus, breaking His promise of following Him even to death (Luke 22:54-62; Mark 14:29-31). Both were together in their rejection of God, both had denied the truth of Jesus and both in danger of the wages of their sins, danger of death. But, Jesus comes to them both, the Risen Lord, power over death, forgiver of sins, and true judge of all.
Jesus confronts both these sinners with the truth of their failures. Paul with his persecuting and Peter with his doubtful love and denial. This is not an easy confrontation for either Paul or Peter. For Paul he sees and understands that his faith and devotion were not toward the true God of his people, but rather to the destruction of God's followers. He thought he was doing good, even God's will, when he watched the first martyrs' death with approval (Acts 7:58), but he was not. On top of this he was struck blind and did not eat or drink. He suffered in the revelation of truth. And Peter, though perhaps lesser, suffered too. To be asked once if you love a friend, that's nothing, to be asked again straight away might be strange, but to be asked again after that … And Peter knows his betrayal, he knows why Jesus is asking this of him, and in exasperation he confesses the truth of Christ's power that He knows all things. And Jesus, who had been betrayed, who had been persecuted, instead of punishment, He renews and restores, even giving great responsibility to both these men, the apostle to the Gentiles and the shepherd of His flock; not Paul the persecutor or Peter the denier, now Saint Paul and Saint Peter the apostles, the ones sent out by the Risen Lord.
We see here the forgiveness and restoration that the Risen Lord freely gives, both to those outside Christianity and those within. When you reject His way and go your own, still receive again in His Words the truth of your failure and the restoration in Him. His Words weekly by my mouth, or from the mouth of another Christian (James 5:16). It is a painful thing, to bring into the light your wickedness and failures, to make them known, but still greater are the blessings that come with Christ's forgiveness, renewal, peace, joy, freedom from sin and death, restoration to the family of God and the love of the Risen Lord, Jesus Christ. Amen.
And that peace of God which passes all understanding guard your hearts and minds in Christ Jesus. Amen.
Pastor Joseph Graham