The Text: Matthew 28:1-10
 
That first Good Friday must have seemed anything but good. Along with some other faithful followers, the two Marys had seen their Lord tortured and suffering in unthinkable agony. Mocked,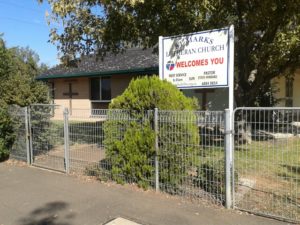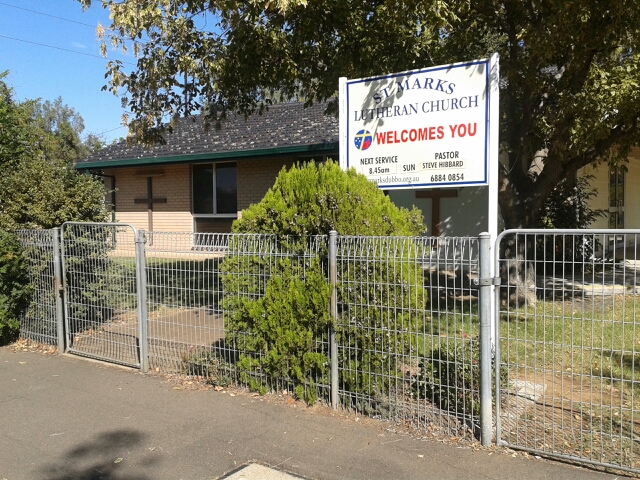 humiliated and left to die. They sat on the sidelines and watched the life drain from His once strong body. The One who had spoken with such authority and hope, now lifeless and hanging on a cross. All their hopes were snuffed out just as surely as His life was. After taking His body down from the cross, they had done all they could. Hurriedly preparing Him for burial so they could observe the Sabbath, they left that garden tomb with an overwhelming sense of hopelessness.
And so when dawn breaks on the first day of the week, they tentatively make their way back to the tomb. Every step bringing them closer to the hopelessness they left behind on Friday. Every step bringing them closer to the tears and grief and despair they know is coming as they prepare themselves for the sadistic mocking that seems to come from every tomb and grave.
Jesus final words from the cross were 'it is finished'. But to the ladies and to all who looked on, it seemed as though death had had the final word.
Isn't that the way we experience life and death as well? Even as Christians we live out our days, knowing the hope that is ours in Christ, and yet every grave we visit seems to mock us. Every funeral we attend seems to taunt us to doubt the resurrecting power of Jesus Christ. Tempting us to despair, to heart break, to hopelessness. As long as we remain this side of eternity, the grave will always seem deceptively powerful. And now that he is defeated, the Devil will always try to convince you that it is the end. But today the Holy Spirit reveals the hidden truth for all who trust in Jesus for forgiveness. He reveals the divine reality that death is not strong enough to hold our Lord and so is no longer strong enough to hold any of us who have our lives in Him. Christ is risen! [He is risen indeed!] And because He is risen, death and the grave look completely different to us.
It's not that we're supposed to suddenly see death as a good thing. But in light of the Easter resurrection death is no longer the fiercesome enemy it once was. Jesus has made His way through death to life. In paying the penalty for our sins, He has broken death's hold on us and transformed it into a doorway to eternity. As we live and even as we die, we can do so knowing that our Lord and Saviour has been through the valley of the shadow death and has come out the other side. He knows the way and has promised to be us to the very end of the age – and so He will even lead us through death to life. Because Jesus lives, because His tomb is empty, our graves are no longer the pits of hopelessness they once were.
Is there any better news than that? Why is it then, that most of the time our lives don't seem any less filled with anxieties than the disciples' were? If we know that Jesus is risen from the dead, if we know He has conquered our greatest enemies, why are we so often just as afraid, just as worked up, just as worried as the ladies were on that first Easter morning?
From our text it is clear that the reason the two Marys were despairing is the same reason our lives lose that resurrection joy and confidence shortly after the chocolate buzz wears off each Easter. And that reason is that we forget what Jesus has told us. You see when the ladies showed up at the tomb, we get all distracted by the fact that an angel spoke to them. But all that angel did was remind them of what Jesus had already said.
"Do not be alarmed", the angel said, "I know who you're looking for. Jesus of Nazareth, who was crucified; nailed to the tree; taken down dead and carried right here! Well, ladies, you are lookin in the wrong place. He has risen. He is not here. He's alive! You didn't really think that death could hold Him down, did you? I mean, you knew Him! You saw what His Word could do. Off you go. Go tell His disciples that He is going ahead of you all to Galilee. You'll see Him there, just as He told you."
Just as He told you! If the ladies had simply remembered Jesus' Word, they would have spared themselves a whole lot of heartache! But so often we forget what He has said, and even when we remember the words, we forget how reliable they are. Jesus' promises come true no matter what. The problem lies with us forgetting or doubting what He has told us. Today we are encouraged to give up arguing with Jesus and believe and rejoice in what He tells us. You'll find that every word of the Lord proves true. The ladies did, and when they remembered the words Jesus had told them, their fear of the unknown was now mixed with an overwhelming sense of joy. "Just as He told you." How many of the anxieties and worries of our lives would evaporate if we always remembered what our Lord told us and what He has accomplished?
But, of course, wrapping your mind around the resurrection is no easy task when the reality of life starts to bite. Death and all sorts of other hassles seem to be the only things that are guaranteed in this world. We're used to carrying each other to the grave. We're used to saying "goodbyes" that are forever in this age. We're used to trying to sort things out ourselves. Feeling responsible for our failures. Overwhelmed by the sin and shame that still weighs us down. Feeling condemned that even after celebrating a life time of Easters, you still don't have your act together.
But remember what Jesus has told you. Remember what His word declares has taken place over these three holy days. He is the Resurrection and the Life, whoever believes in Him, even though they die, will live forever. He came not for the healthy, not for those who had their act together, but for the sick and stumbling like you and me. He has swallowed up your sin and shame and left it lifeless in the tomb. His blood has washed you clean as snow and He has promised to keep you in true faith as you simply listen to Him. Jesus has conquered death and the grave and is risen to reign eternally for you
Listen to these words of the risen One. He told us that death couldn't hold Him – and He was right! And He tells us that He will meet us today to fills us with His resurrection blessings as He comes to us in bread and wine. At the altar this morning, He will pour more life into you than you'll ever need; more forgiveness than all the world's sin; more joy than all the sorrows of this age; more peace than all the fretting of your life. Just as He told you! Amen.