The Text: Matthew 27:15-26
 
It had been a long night as Jesus was accused and taunted before the Jewish Council and the high priest Caiaphas. Even under the cover of darkness when evil seems to get the upper hand,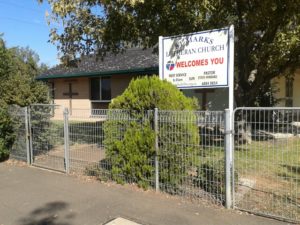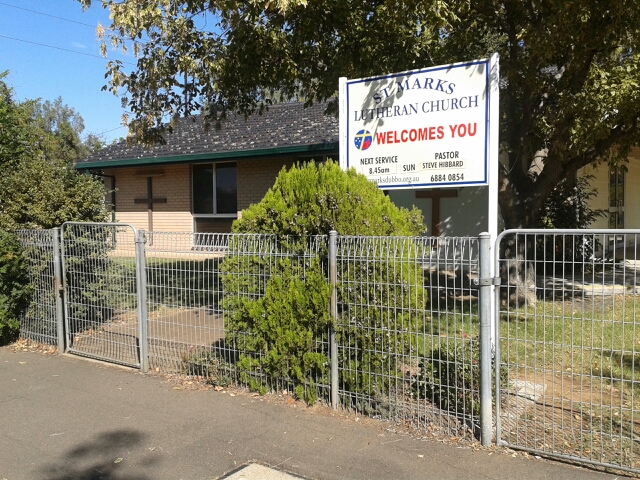 they had not been able to make their feeble accusations stick. And yet Jesus was still alone. Peter had denied Him as He had predicted. The other disciples were off in hiding, and Judas was filled with despair over the betrayal he had committed for a few coins. It's at this point that they drag Jesus before yet another judge. As the highest official in Roman occupied Israel, Pilate is the only one who is authorised to sentence someone to death. And so the cowards come, seeking someone else to do their dirty work.
As much as Pilate has received a bad rap over the years, he is no fool. He quickly works out that Jesus is innocent of any crime and so he does his best to have the crowd release Jesus. He chooses the worst of the worst in prison at that time. Barabbas the terrorist. A murderous, thieving, hate-filled criminal who was waiting to be crucified. Pilate is convinced that regardless of the Jewish leaders' request, the crowd would rather have Jesus roaming the streets than this notorious prisoner from death row.
And so Pilate asks the crowd which of the two they want him to release. Barabbas they scream. Angry that an innocent man is about to be killed, Pilate washes his hands and declares that he is innocent of Jesus' blood. And at this point the crowd makes what is perhaps the most shocking statement in the whole passion narrative. "His blood be on us and our children," they declare. As if it wasn't enough that they willingly take the blame for Jesus' crucifixion, they are happy for His blood to be on their children as well!
And so with that Barabbas walks free and Jesus is handed over to be crucified. Barabbas – a name which ironically means 'son of a father' – is released and the true Son of the Father takes His place to be put to death. The son deserving to die is let off, and the innocent Son of the Heavenly Father is sacrificed in his place.
Dear friends we are all Barabbas in one way or another – sons and daughters of earthly fathers. Children born of natural descent and living out our lives on death row due to our inherited sin – not to mention the sin we commit daily. But the Son of the Father – none other than the Lord Jesus – put up no fight when He was pitted against you and me in the person of Barabbas. Instead He willingly accepted the verdict and submitted to the Romans that He might be put to death for the sins of the world, for all those who have been born of an earthly father and found to have fallen short of the glory of God. Like a lamb led to the slaughter, Jesus did not open His mouth, but took Barabbas' place, my place and your place, and suffered what we deserved.
Barabbas is no two-bit criminal. He's not waiting execution by accident. He was due to get what he deserved. But Jesus is chosen and He takes on the guilt of this terrorist, and Barabbas in declared innocent. The sweet swap some have called it. Jesus gets our sin and we get His righteousness, innocence and blessedness. Jesus endures the fullness of God's judgment on sin, and we are declared innocent – not because we deserve it any more than Barabbas did – but because Jesus came to do just this so that we would not be lost for eternity.
And so as the name Barabbas points to the innocent Jesus taking the place of sinners like you and me, so also that shocking statement from the crowd points to His work in an even greater way. "His blood be on us and our children," they shouted as they sought to have Jesus executed.
When we come to Good Friday each year it is sobering for us to recognise our part in the crucifixion of Jesus. To recognise that the denials and cowardice of Peter are never far below the surface in our own lives. To accept that in the crowd calling for His crucifixion we can hear the voice of our sin. And in gazing upon the cross we realise that it is indeed our sin which held Him there. But for all of that, I don't think too many would want to identify themselves with these bloodthirsty people in crowd who said, "His blood be on us and our children."
But again, with no small amount of irony, the crazed words of this murderous crowd point to exactly what Jesus will accomplish over the next three hours. As He hangs crucified, the innocent suffering servant, Jesus endures the wrath of God for all who have sinned and fallen short of His glory. He is abandoned by God the Father. He is crushed in punishment for every sin of every person. Purchasing forgiveness with His own blood – the same blood the crowds called down upon themselves and their children. This blood flows and freely offers new life even to those who would be guilty of spilling it.
While they were prepared to have the guilt of Jesus blood on their hands and the hands of their children, Jesus offers up His blood for a better purpose, even for those who called for His death. As the letter to the Colossians says, Jesus has made peace between sinners like us and our Heavenly Father, through the blood of the cross. This blood, this death, offers forgiveness and freedom to all who believe.
It had been a long night and an even longer day as Jesus hung on the cross while the sun did not shine. As He gave up His spirit and died at the ninth hour, all the dark schemes of men and demons, all the hate-filled words and injustices meted out upon Him, all our sin and the death we deserve, all of this was consumed in His body as He wrestled it into the tomb on our behalf.
Dear children of God, the silence of the tomb over the next days is not the sound of defeat. It is the beginning of the sound of victory for our God, as sin and death and the devil are finally defeated in Jesus' body and lie speechless as He conquers them in our place.
When Barabbas should have died, when the crowds should have been punished, when you and I should stand condemned – Jesus dies and we are set free. In the midst of death, the Lord lives and so will we! Amen.