Acts 2:38-40
Peter said to them, "Repent and be baptized every one of you in the name of Jesus Christ for the forgiveness of your sins and you will receive the gift of the Holy Spirit.For the promise is to you and to your children and to all that are far off, every one whom the Lord our God calls to him." And he testified with many other words and exhorted them, saying, "Be saved from this warped generation."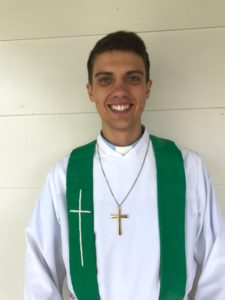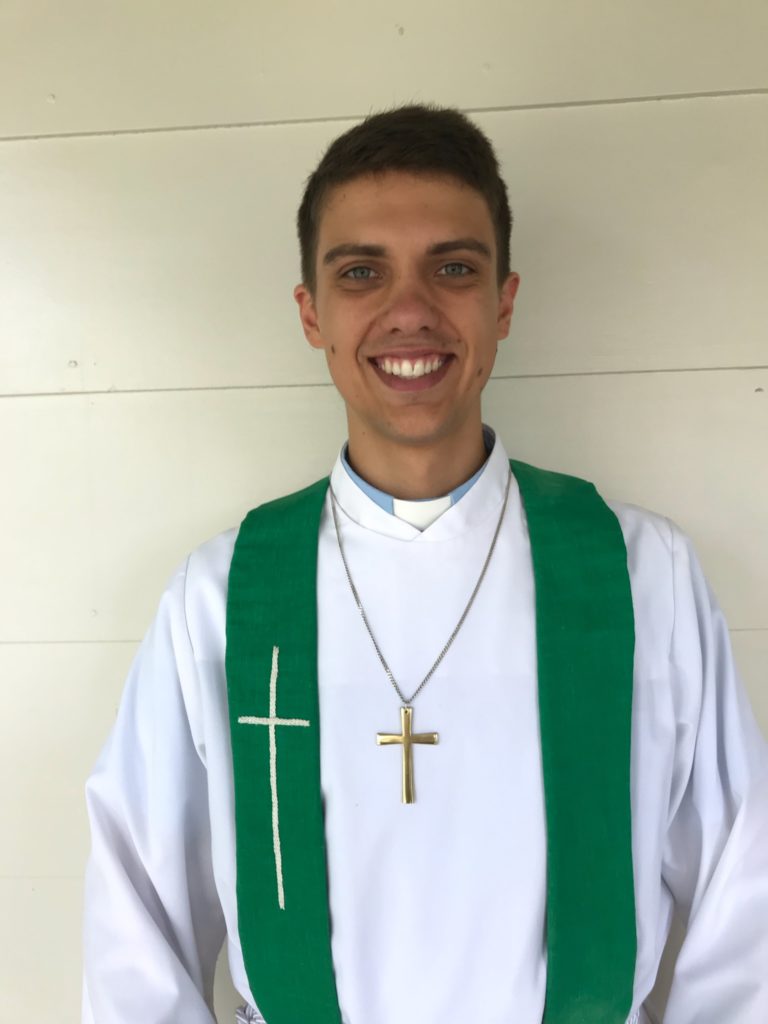 Repent, be baptised, be saved. The divorce from sins, the gift of the Holy Spirit. This promise to you, your descendants and all who are distant. This is a summary of the apostles' speech on the day of Pentecost, 50 days after Pascha, after the death and resurrection of our Lord. The Holy Spirit came down as fire on the apostles, brought them out of their fear, out of the room, and outside by His strength and courage. The Spirit gave them the words, and through their speech pierced the hearts of those listening, just as the Roman pierced the heart of Christ crucified. He revealed their state of death in sin, just as the spear proved Jesus had died, yet these still looked alive according to this warped world. They knew what had been done, how they had declared Jesus as king on the donkey, then called for His crucifixion. Now the Spirit revealed that the one they killed was none other than God himself, incarnate, the Messiah, the Lord over all things. How did they respond to this revelation? 'What shall we do?'
            Their lives were shaken, turned upside-down, as have our lives been. Some of you might be asking still, what shall I do? Fortunately most all of us are still secure financially, if not please let us know, that we receive an opportunity to show the Love God has given. And yet our lives have changed because of this pandemic and global curfew; the way we live has changed because of something outside of us. You could say that the pandemic has made us repent, or in the Greek, change our minds. So now we ask that question, what will we do?
100 years ago the western world also was made to change its mind, to repent. Progressing to greater and greater feats, this war was supposedly to end all wars, and yet those dreams were shattered just like those men who fought. And further back to the ancient near east these Jews, who became this day our brothers, forefathers in the faith, were struck more centrally, shaken to the very ground, their heart, their core pierced, broken by the truth, God's Word of Law, their minds were changed, they repented, as the Holy Spirit revealed this truth to them. A far greater change than what COVID19 has done, even than what WW1 did. So they ask, 'What shall we do?'
Peter tells them, repent and be baptised in the name of Jesus into separation from your sin and failure, and you will receive the Holy Spirit. This day the Holy Spirit worked powerfully, joining with what Jesus had begun to do, bringing God's Word to all these various peoples, piercing their hearts by revealing the truth, and now does He stop and tell us to save ourselves? No! He is the one who baptises 3000 who received Him and the forgiveness of sins in Jesus Christ. He is the one who affected the change, revealing the truth of our sin, we are crushed and broken. What can we do?
Of course many reject the truth, holding fast to their sin and this warped world, trying to force their mind to change back, turning not to God but back to their own sin and death. But for these Jews, the Holy Spirit was still working powerfully, they repented, changed their world view by the power of the Spirit and were baptised by Him into separation from their sin, receiving well the gift of the Holy Spirit, holding not to this world but to Jesus, the new creation, by the faith/trust given by the Holy Spirit. What shall we do? We shall live as who we are, in Jesus Christ, separated from sin, and healed no longer part of this sick and damaged world. As Peter wrote, your souls having been purified by obedience the truth into sincere brotherly love; born again of imperishable seed, through the living and abiding word of God (1 Peter 1:22-23). The Word of God reveals the truth of this world to you, just as Christ revealed Himself through the Old Testament on the road to Emmaus (Luke 24:27, 32). You have been baptised by God, saved by Him, you can not save yourself, you do not baptise yourself, especially any here baptised as children. You are who God has made you to be, cling not to sin that has been taken from you, but rather cling to Jesus who is Lord and Christ.
            And as Christ Jesus Himself gave, the peace of God which surpasses all human understanding guard your hearts and minds in Jesus Christ, now and forever. Amen.
Joseph Graham.