John 10:3b-4
The sheep hear his voice, and he calls his own sheep by name and leads them out. When he has brought out all his own, he goes before them, and the sheep follow him, for they know his voice.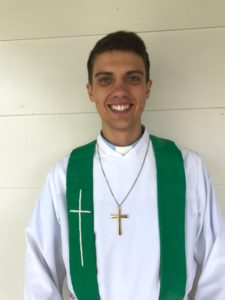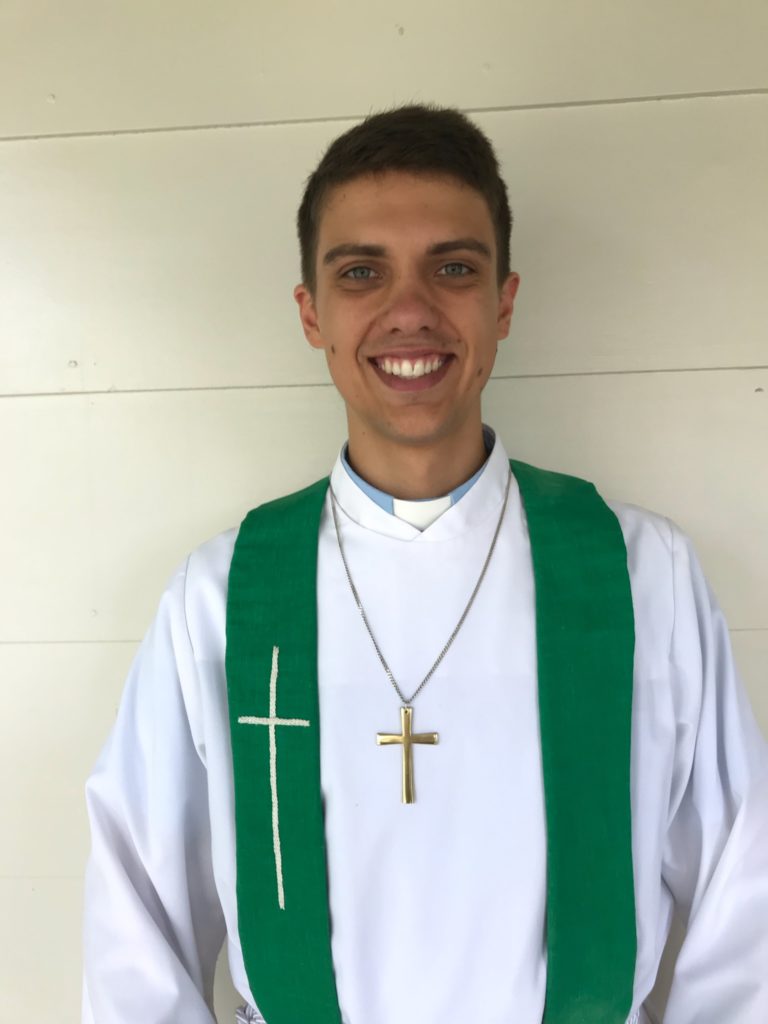 Hello out there, to you in your homes, or wherever you may be, do you hear me? One of the millions of voices in this world. We listen from the humble tin and string, radio, phone, TV and now the internet, we can hear each other from almost anywhere in the world. But then who do we listen to?
            Everyday thousands speak on what's happening across the globe, with this virus, the economy, celebrities on the internet; and that's just the morning news. There are so many voices in this world, so many people speaking, vying for our attention; How can you know who to listen to, to focus on, even be devoted to? In Christ's 'Good Shepherd' speech our Lord and Saviour tells us. He says all those before were thieves and terrorists, He is the shepherd who calls His sheep and protects them. So we listen to the voice of Jesus, devote ourselves to God's Word, because all those who came before are after their own benefit, the thieves, or seek revenge and destruction, the robbers. Of course there are others worth listening to, parents, teachers, friends, but we can still be wary of what we hear and to whom we listen. To keep an ear out for the voice of Jesus, the Word of God everyday, and how might we do that? To open up the bible a read, together if we can, the promises of forgiveness, love and new everlasting life; these that are yours in Christ Jesus. Just as those early Pentecost Christians devoted themselves to the apostles teaching, the New Testament, and to prayer together. That's one of the reasons we set aside time every week to come together and hear God's Word, especially from the Gospels. Also one of the reasons to mute everyone, so we can focus on what Jesus is telling us through the liturgy, through the readings and in this reflection on His Word.
            To hear the voice of your saviour, before Lent on transfiguration Sunday we heard the Father tell Peter, James and John, 'this is my beloved Son, listen to Him' (Luke 9:35). And as we heard from Acts, those who listened to the true words of God through Peter, baptised by the Holy Spirit, they devoted themselves to this new life in Christ. This is what this Easter season is for, to hear Jesus' voice and receive our new life in Him. A life of love through Jesus, having heard the Word of God, as we have here today; forgiven, Jesus saves you and gives you new life. Hearing and receiving His love they respond with thanksgiving and devotion, love and faith toward God and His word, love and service to His people and those in need. A good example for us at this time, so as we hear His Word today, we respond. You are forgiven, we say amen, yes this is most certainly true. Everyday they met together with glad and sincere hearts (Acts 2:46), Thanks be to God. He bore our sins that we might die to sin and live for righteousness, again thanks be to God (1 Peter 2:24). He came that we and all who hear might have life everlasting and full, all praise to Jesus Christ! He tells us what is true, and we agree with that summary of the faith in the creed. We hear His voice and He hears ours in the prayers, our thanks and our requests, as we tell Him of what is happening in our lives and what wonderful things He has done. And at the end of this time of devotion to His voice and His devotion to us, He calls us out in peace, leading us out into the world; and of course we His sheep follow His voice.
So as you go out, and as you go in, the peace of God which passes all understanding guard your hearts and minds in Christ Jesus, until not just hear His voice but see His glorious and loving face. Amen.
Joseph Graham.