John 6:66-67
Answering Him Peter said, 'Lord, where will we go? You have the words of eternal life, and we have come to believe and know that you are the Holy One of God.
             Who do we hear? What do we listen to, pay attention to? It's not an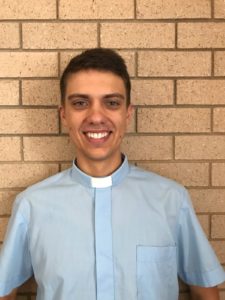 unimportant thing. For example, when you just listen to the doom and gloom of the daily news, we tend to fear. If you just listen to Christian radio, hopefully it brings peace. There's people who bring you down just by their words, perhaps insults, but also complaints or constant pessimism. And there's people who raise you up by words, encouraging, loving and giving joyful life. We know that what we listen to is important, it shapes us. There are voices that are not good, and others that are necessary.
            And sometimes it's not so much what we listen to, but how much. It is important to listen to the news, but probably not it all day; It's good and proper to listen to your spouse, but not so that they never get a chance to listen to you; And hopefully it's a blessing and benefit to you when listening to a pastor, but God has brought His Word to you too. There is never a bad time to listen to God, to remember and think on His Words, in the middle of conversation, in worry, in joy, in anger, there is never a time when He is out of earshot, and His Words are Spirit and Life.
            Today finally, we come to the end of this Bread of Life discourse, from people listening just to their bellies, Jesus telling us God's work is to give us faith to believe Him, that Jesus is calling us into a new life of the Everlasting Way of the Cross, to incorporate His Teaching and Life into our lives and to be mysteriously incorporated into His Glorified Body. A harsh teaching for even His disciples, and many wandered away. But we have grown up and into these truths, Baptism is part and parcel of our lives, the Public Confession and Absolution we receive in the Divine Service, and of course our participation in the Cross, the Last Supper and the Feast to come in Holy Communion, not to mention the rest of our lives. We know the mystery of the Incarnation, that the Creator of all entered into His Creation through the womb of Mary, and that He ascended to reign at the Right Hand of the Father; just as Jesus says here, 'to see the Son of Man ascend to where He was before'. These mysteries are what many of Jesus' own disciples rejected, but we hold fast because we have come to believe and know that He is the Holy One of God.
            So, what is the Holy Spirit drawing you into today? Yes toward a truer, and more faithful living out of the Christian Life; onto Christ's Everlasting way of the Cross; into the battle against sin, death and the devil, as we hear in Ephesians (6:10-20); to participate with Jesus in the Victory He has already won. To contemplate and meditate on what Christ's Incarnation means for me and the whole world. Into praise of God's wonderful power and love, thanks for what He has done and is doing, and interceding for this world and all those who suffer. Certainly the Holy Spirit is drawing us toward this, but in todays text I'll draw your attention to those last verses.
            After many disciples left, Jesus turned to the twelve and asked, 'aren't you leaving too?' Then Peter that quick spokesman, who often doesn't realise the depth and wisdom of his words, answers, 'Lord, where would we go? You have the words of Eternal Life, and we have come to believe and know that you are the Holy One of God.' Jesus has spoken harsh words to those who sought Him, 'Chew my flesh, drink my blood' and practically, 'I am God Almighty'. And there are hard truths in Scripture for us, there are difficult times in our lives despite our Faith and sometimes because of it, there are many reasons we might come up with to leave and reject the importance of Christ's Words. But where else can you go to hear Truth and Life; who or what else proclaims freedom from sin, death and the devil; how else can we be united with God in love? In the words of Peter, 'where shall we go?'
            If COVID comes to town, will you search for people other than Jesus to listen to? When restrictions come, will you fill you head with the words of medical professionals, politicians, and those trying predicting the future? When sickness and hardship come into your family, will you turn from the one who speaks Spirit and Life to try and find help elsewhere? Or will you seek out Christ's Words, among His people, in His Scriptures, and seek His answers in prayer? Relying on His help through the good things He's given. In these last weeks we have heard how Jesus Words are hard truth, that stop and cut off our brokenness, those parts of us that are wrong. Also how His Words are Good, taste and see as the Psalmist wrote, they comfort and heal, He now dwells in us and we in Him in that Mystical Union. And also that His Words are Beautiful Life, 'the Son of Man ascending to where He was before' wondrous things, 'I speak to you Spirit and Life', 'the one who believes, who eats, has everlasting Life and I will raise them on the last Day'.
            No one else speaks like this, these Words of Truth, Goodness and Beauty; these Words we have come to trust and know as Right because we know and trust the Holy One of God. As He serves us every day, the Holy Spirit sustaining our bodies, protecting our souls, and serving especially today by removing your sin again, speaking to you again, hearing again our prayers, and blessing us again with His holiness. Truly despite the tough times, God's Word is tougher, He dwells with us and we in Him. His strong Word of peace, joy and love; Listen to Him and do not forget that wonder of the Word of Life.
            And so the peace of God which surpasses all understanding guard your hearts and minds in Christ Jesus, from now unto Life Everlasting. Amen.
Pastor Joseph Graham.