Luke 24:4, 5, 6
While they were wondering, suddenly two men in clothes that gleamed like lighting stood beside them. The men said, 'Why do you look for the living among the dead? He is not here; He is risen! Remember how He told you, while He was still with you in Galilee.
            Many people look out on a beautiful day and say,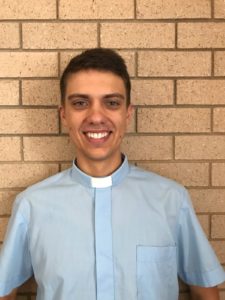 "God is good, what a wonderful thing He has made!" Many look out on that same beautiful day and say, "what wonderful beauty, it's amazing how this world comes together!" They both see the beauty, they both speak a truth, yet for one it's obvious that God Almighty, Creator of all, is at work; whereas for the other they just don't see that, for them Creation is not proof of a Creator. And you know this, that two people can look at the same thing and see in it something different; especially if you've every helped a child find something, 'go get your teddy,' 'I can't find it,' 'look there it is on the couch, there, just up a bit, yep you've found it now.' Sometimes we need help to really see what we're looking at, to understand what is going on; we even need help to remember.
            Named across the gospels, Mary Magdalene, Joanna, Mary the mother of James, Salome, Mary the wife of Cleopas, Susanna, Mary and Martha of Bethany, and possibly others came to the tomb to visit Jesus and to anoint His body after the rushed burial before the Sabbath's rest at the end of Friday. Yet when they came to the tomb it was open. They saw the open tomb, they entered and saw the empty grave clothes, they saw the evidence yet they wondered. They did not understand what they were seeing. They did not remember what Jesus had said, who Jesus was. They needed help. And God sent His messengers, in Greek His angelous, to help them. To help them see the message, the Truth, to help them remember Christ's promise. "Why do you look for the living among the dead? He is not here, He has risen! Remember how He told you, while He was still with you in Galilee: "The Son of Man must be delivered over to the hands of sinners, be crucified and on the third day be raised again." After these helpful words, they remembered Christ's words. These women, disciples of Jesus, needed help to see what was in front of their eyes, needed help to understand the Truth.
            Now they understand they are sent back by God to the eleven who would be sent out by God into the world, or in Greek, they are apostles to the apostles. Eight or more witnesses to God's message through His angels. They try to help the Eleven out of their grief, guilt and despair and tell them all that had happened, yet the eleven in their despair did not believe. However, Peter and John did get up and run to the tomb, they saw Christ's burial clothes sticky with Myrrh, lying by themselves and went away wondering. The women had helped them out of paralysing despair, into a confused, yet perhaps hopeful, wondering.
            Then Peter, after Christ Himself revealed the Truth, is again helped by a vision and the work of the Holy Spirit to share God's love with Gentiles and welcome them into God's family. As we heard from the Acts of the Apostles, Peter helps Cornelius to understand the Truth of God's grace. And later Paul is also helping young Christian congregations sending out letters to help them understand, to know the Truth of the Gospel, the Truth of Christ's Church, the Truth of God's work, God's help through visions, angels, pastors and women.
And this has been the case all the way through our history, down to today. We all need help. We all need encouragement. All of us at some point or another fail to see what is right in front of our eyes. This is why God has given us companions, as He said in the Garden, 'it is not good for the human to be alone, I will make a helper' (Genesis 2:18). This is why He has given us parents, to help us grow up into the lives God has given us (Ephesians 6:4). This is why He has given families, and especially our Christian family, the family of God, Christ's Church (Hebrews 10:19-25). And this is why we gather today; to help each other together remember the Words of our Lord; to be united with the wonder of all the Mary's and also Peter; to remember that Christ did not stay dead, He was not defeated, yet rather He rose, He took His life back from death, He rose and stood in victory over the gates of hell, the devil and the corruption of this world. Jesus resurrected, and now He stands victorious over your sin, your death and your demons.
Jesus, the Word of the Lord, stands forever! He will not be shaken and His victory is sure, so hold firmly to Him as you struggle. Remember to take your stand with Him and not the distractions of this world. Remember your brothers and sisters in Him, help them and seek their help. Remember the help of God, yes visions, angels, people, yet most certainly Jesus Himself and His good words passed down for you. And remember we don't always understand what we see, you need help.
And so, the peace of God which surpasses all understanding, guard your hearts and minds in Christ Jesus, now and forever! Amen.
Pastor Joseph Graham.