Text: John 16:12-15.
"I have much more to say to you, more than you can now bear. But when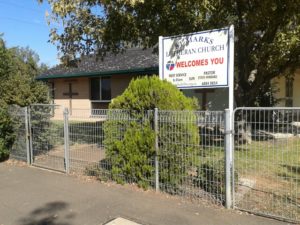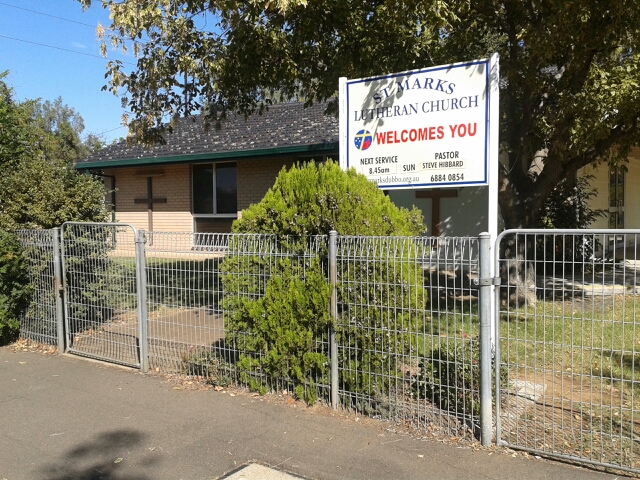 he, the Spirit of truth, comes, he will guide you into all truth. He will not speak on his own; he will speak only what he hears, and he will tell you what is yet to come. He will bring glory to me by taking from what is mine and making it known to you. All that belongs to the Father is mine. That is why I said the Spirit will take from what is mine and make it known to you.
All working together
Here today in just these few verses we are given an insight into the workings of God and that which is important to him; and this then has an impact on who we are and what we are on about as well.
Now here in this reading we are reminded of how the Father, Son and Holy Spirit; the three members of the Trinity are at work in our world today. The thing that strikes us very strongly is that they are all working together, from their different positions and roles within the Godhead. That is they are at work making known to us that which is of God and which is important for us: that which is all truth. Very clearly, however the point is made that this knowledge has to do with Jesus and what he has said and done for us as he lived on this earth.
Now here Jesus begins by telling us that The Spirit of truth is come to guide us into the things that are important for us to know: the truth. This Spirit, we are told elsewhere, proceeds from the Father and the Son, and will make known to us only that which he hears from them. His sole purpose is to lead us to faith in Jesus Christ, which in turn brings glory to Jesus. He therefore, is sent to us, to make known to us all that Jesus said and did through his life, death and resurrection. The things yet to come, are a reference to Jesus death and resurrection which was yet to come, and which were of great importance for our salvation.
In that regard the Holy Spirit has often been regarded as the shy member of the Trinity. His focus is not on himself and what he does, but has come simply in order to make salvation through Christ, by grace through faith, known to us: to bring us to this knowledge and to help us to trust in this message, so that glory may in turn go to Jesus Christ and from there to the Father. He does not speak or act on his own behalf; as an independent agent, but only of that which he has received from the Father through the Son.
This then highlights the work of Jesus whilst he was here on this earth. God himself come to us, so that he might save us from the hell we have brought on ourselves through our rejection of God and our failing to live under his authority and Word. He took the punishment we deserve, on himself, so that we in turn might be forgiven and assured of life and salvation. Then he was raised from the dead so that we can be assured that he is for real and that eternal life is now there for all who are in Christ.
All this is from the Father. Everything Jesus had and gave he had in common with his Father. The divine love and power is reflected from the Father through the Son, and then made know by the Holy Spirit. All are working together to bring forgiveness, life and salvation to us all. There we have the greatness of our God, and that which we truly thank and praise him for.
But this work and cooperation has continued on from there. This Good News of Jesus Christ has been proclaimed year after year ever since. It has brought life and salvation down through the ages to many, many people. Through the Word and Sacraments, the Spirit has made known all the truth that surrounds Jesus' death and resurrection that we need to know. Around the world, people have come to faith in Jesus Christ. And glory is going to the Father for all the goodness that he has extended to us.
This goodness and work even now goes on here. The Spirit of truth is still at work, seeking to guide us into all truth. Salvation by grace through faith is still being proclaimed. The emphasis of Christ alone, grace alone, scripture alone and faith alone are still held up in some quarters as vital. Jesus death and resurrection is still the focus in preaching and teaching. The Triune God is continuing to work together to ensure that this message of Jesus continues to go on.
This is surely then also where we join in this important work of God. As we allow the Spirit of truth to work in our lives we too will be focussing all that we say and do on Jesus Christ and the importance of his death and resurrection for our salvation and life. Like the Spirit, we will not act as independent agents, but will act under the guidance of the Spirit and under the authority of God himself. We too will only speak of what has been passed on from Christ as of first importance. As we do, we can be sure that God's work will go on and continue to bear fruit.
So today, we are reminded again that God, Father, Son and Holy Spirit are all working together with one purpose in mind: Each in their different roles and priorities, all with the same end in mind.
The Spirit of truth is sent to lead us into all truth: The truth and importance of Jesus Christ and all that he has done for us through his death and resurrection. In this, the love and power of the Father is extended to all people.
So also then, when we focus on that same message we know that we too are being joined into that work of God himself. We also know that where that message is, and is proclaimed, that it will bring blessing. But more importantly, glory will go to our Lord Jesus Christ. That in turn will bring glory to the Father. Here again as I conclude this message let us remember that to God alone, Father, Son and Holy Spirit, belongs all glory and honour, now and always.
AMEN.