The Text: Hebrews 11:1-6, 8-16
Your Faith in God Is Your Most Precious Treasure
There is a lot written in our newspapers these days about trust. Our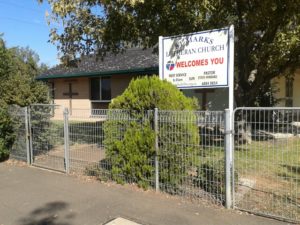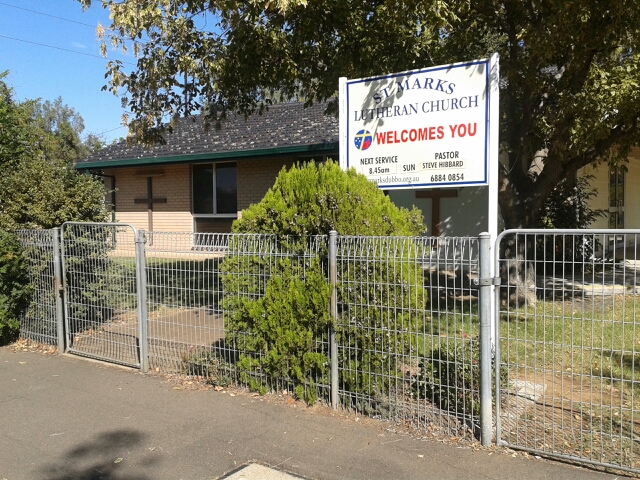 political leaders are calling on us to trust them even though many people feel they have betrayed our trust. Perhaps that's why God's Word says, "It is better to trust the Lord for protection than to trust anyone else, including strong leaders (Psalm 118:8)." So much of life is a matter of trust. If you don't have faith in the safety of aeroplanes, you'd be reluctant to fly on them, just as it's important to trust our doctors for our health's sake. The playwright G.B. Shaw believes "We have not lost faith, but we have transferred it from God to the medical profession."
Yet the remarkable thing is that so many people still see their faith in God as their most precious possession. What you believe is the most important thing about you, will make all the difference both for this life and for all eternity. The kind of faith today's text speaks about is something we can be sure of. We are assured that "faith is being sure of what we hope for and certain of what we do not see (v1)." Faith in God is defined as a conviction that inspires confidence in God and leads to God-pleasing actions. The first example of God-pleasing faith in Hebrews 11 is that of Abel's faith-inspired worship of God. The desire to worship God is in itself a significant form of faith. The truest expression of trust in God will always be worship.
A faith that loves to worship God pleases God immensely. One of the best ways of showing our love for someone dear to us is by praising them a lot. We show our love for God by our praise, thanks and adoration of our Creator. We say that actions speak louder than words. Worship is faith in action for the benefit and blessing of both ourselves and those around us. We can worship God on behalf of absent family members, relatives and friends, as we plead with God to be as merciful to them as God has been to us. Our worship of God together seeks to get us thinking more about others than about ourselves. Worship is education in unselfishness. Worship seeks to make us other-centred in our thinking and our actions.
This is what made Abraham's faith so praiseworthy. His whole life was one great adventure in faith as he obeyed God and left his homeland for Canaan. Although Abraham engaged in lies and deceit on more than one occasion, his faith enabled him to think of others and put their needs ahead of his own. Abraham let his nephew Lot choose the better land for his flocks and herds. When God informed Abraham that He was going to destroy Sodom and Gomorrah, Abraham interceded on their behalf and pleaded with God to spare them. God encouraged Abraham to listen to his wife Sarah and heed what she said. "Whatever Sarah says to you, do as she tells you, for it is through Isaac that offspring shall be named for you (Genesis 21:12)."
Sarah's faith in God enabled her to make great sacrifices. She had to wait a long, long time before she became a mother. At first she laughed at the impossibility of becoming a parent in her old age. But when God said, "Is anything too hard for the Lord?", her misgivings turned into faith as she looked forward to God fulfilling His promise. We're told that she received strength to conceive because "she judged that God who has promised would keep faith (v11)." When her son Isaac was born, Sarah confesses, "God has brought laughter for me (Genesis 21:6)."
The heroes of faith celebrated in Hebrews 11 are less models for us than they are part of that great "cloud of witnesses" already in our Lord's presence, urging us on to run the race of faith with diligence and single-mindedness. "And what of ourselves? With all these witnesses to faith around us like a cloud, we must throw off every encumbrance, every sin to which we cling, and run with resolution the race for which we are entered, our eyes fixed on Jesus, on whom faith depends from start to finish: Jesus who, for the sake of the joy that lay ahead of Him, endured the cross, making light of its disgrace, and has taken His seat at the right hand of the throne of God (Hebrews 12:1-2)."
Abraham is mentioned seventy two times in the New Testament. The writers of the New Testament believed that Christ's coming into our world has made it possible to recapture the pristine faith of Abraham, a faith that continually pleases God. God's Son, Jesus Christ, made it easier for us to believe by becoming one of us. The God we believe in, love and trust, is a Christlike God. Jesus Christ is God with a human face and a human heart, overflowing with a love for you that is both human and divine.
Faith in our Lord expects great things from Him. Expect little from your Saviour and you will receive little, but if you come with eager expectation, you will be blessed beyond all your expectations. In the Gospels, our Lord honours the faith of all who come to Him for mercy and help. When two blind people come to our Lord asking Him to have mercy on them, Jesus asks them, "Do you expect that I am able to do this?" After they say, "Yes, Lord", Jesus responds, "According to your faith let it be done to you."
The first thing that Jesus seeks from those who come to Him is faith. Faith in Christ alone is so powerful it suffices initially in the absence of other virtues. Often Jesus first wants faith, before He performs a miracle. Faith in Jesus needs to be constantly fed if it isn't going to shrivel up and die. God's Word says, "Faith comes from what is heard and what is heard comes by the preaching of Christ (Romans 10:17)."
Christ-centred preaching strengthens our convictions about our Lord and all He has done for us and seeks to still do for us. Faith enables us to view life differently from those with no faith. Faith in our Lord gives us both insight and super-sight. Jesus said to Martha, "Did I not tell you that if you believed, you would see God's glory (John 11:40)?" In other words, "believing is seeing". Faith enables us to see God all around us where we didn't see Him before. Faith involves believing in advance what often only makes sense in hindsight. We cannot rely on our feelings, but we rely on God's promises to sustain our faith in our Lord. We can trust God to keep His promises. Our prospects for the future are as bright as the promises of God.
One Monday a man went to his pastor to complain: "Yesterday I was filled with joy in the service but now all is gone and I do not know what to do. All is dark as night."
His pastor replied, "I'm glad!"
"Glad?" asked the astonished man, "Glad! What do you mean?"
His pastor continued, "Yesterday, God gave you joy, and today He sees you are resting on your emotions instead of on the promises of Christ."
You see, our feelings are like the weather; they change from time to time. They're not necessarily reliable indicators of the state of our faith. When we feel depressed about our faith, we must focus on our Lord's promises like John 10:27-28:"My sheep hear My voice. I know them, and they follow Me. I give them eternal life, and they will never perish. No one will snatch them out of My hand."
For the person stressed and worried about how she's going to care for her elderly parents, God gives a promise: "I can do all things through him who strengthens me (Philippians 4:13)."
For the parents fearful about where their wayward child is, worried about whom he is with and what he is doing, He gives a promise: "I will never desert you, nor will I ever forsake you (Hebrewws13:5)."
For the out-of-work person desperate to get a job, God offers a promise: "For I know the plans that I have for you," declares the Lord, "plans for welfare and not for calamity, to give you a future and a hope (Jeremiah 29:11)."
William James, a great psychologist, described a time in his early life when he was in the grip of a deep despair. "Fear was so incisive and powerful that if I had not clung to Scripture texts like "The eternal God is my refuge", and "Come unto Me all ye that labour and are heavy laden", and "I am the resurrection and the life", I think I should really have gone insane."
Our faith is sustained and strengthened by constant exposure to God's Word, on which we can fully rely and completely trust. At present we walk by faith and not by sight. But one day soon, faith will give way to sight.
"So we do not lose heart. Even though our outer nature is wasting away, our inner nature is being renewed day by day. For this slight momentary affliction is preparing us for an eternal weight of glory beyond all measure. So we fix our eyes not on what is seen, but on what is unseen. For what is seen is temporary, but what is unseen is eternal (2 Corinthians 4:16-18)."
"May the God of hope fill you with all joy and peace in believing, so that you may abound in hope by the power of the Holy Spirit (Romans 15:13)." Amen.